---
I have an affiliate relationship with
Bookshop.org
and
Malaprop's Bookstore
in beautiful Asheville, NC. I will earn a small commission at no additional cost to you if you purchase merchandise through links on my site. Read more on my
affiliate page
.
---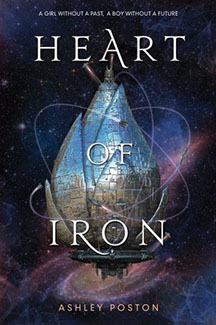 Seventeen-year-old Ana is a scoundrel by nurture and an outlaw by nature. Found as a child drifting through space with a sentient android called D09, Ana was saved by a fearsome space captain and the grizzled crew she now calls family. But D09—one of the last remaining illegal Metals—has been glitching, and Ana will stop at nothing to find a way to fix him.

Ana's desperate effort to save D09 leads her on a quest to steal the coordinates to a lost ship that could offer all the answers. But at the last moment, a spoiled Ironblood boy beats Ana to her prize. He has his own reasons for taking the coordinates, and he doesn't care what he'll sacrifice to keep them.

What they find in a lost corner of the universe will change all their lives—and unearth dangerous secrets. But when a darkness from Ana's past returns, she must face an impossible choice: does she protect a kingdom that wants her dead or save the Metal boy she loves?

When everything goes wrong, she and the Ironblood end up as fugitives on the run. Now their entire kingdom is after them—and the coordinates—and not everyone wants them captured alive.
My Review:
This was pretty good but it never fully grabbed my attention and I can't say why.
I liked the main characters well enough, though the secondary characters weren't very distinct in my mind. Ana was a bit too stupidly headstrong for my taste but I mostly liked her well enough to overlook it. I'm always a fan of found families and the crew of the ship definitely fits the bill.
There was plenty of action, which should have made the book feel like a fast listen, though I kind of kept waiting to get to the point. It felt too long but I can't point at any section that could easily be removed or shortened.
At the same time, I felt the author never explained the politics of the planet, which are hugely important to the plot, well, at all. I'll be honest–I'm still not even sure if Robb's mother and The Grand Duchess are the same person and if that person rules the Ironbloods and why. I thought they were the same, then she sounded positively ancient so I couldn't understand how she would have two teenage sons.
Maybe my problem is an almost complete lack of exposition. Ms. Poston just throws readers in the deep end at the beginning, with Ana and Robb both trying to get coordinates to locate a ship that disappeared about ten years ago. I understand why Robb was looking for it and I was told Ana's reason but I still don't understand why her mission pointed her at that exact ship.
Maybe it was a book that I would have followed better in print than in audio, though I did like Adenrele Ojo's narration. I process print books better though. I'd made up my mind to skip the second book in the duology but this book ended on a bit of a cliffhanger. I won't swear that I'll read it (in print this time, just in case that helps me understand things better), but I won't rule it out either.
So I'm obviously conflicted about this one. If you read more science fiction than I do (I typically read more fantasy), you might like it more. I'll also add that I found the Once Upon a Con series by this author to be infinitely better so if you read Heart of Iron and weren't a huge fan, please give Geekerella a chance anyway.
Similar Books:
If you liked Heart of Iron, you might also like my reviews of
Reading Challenge: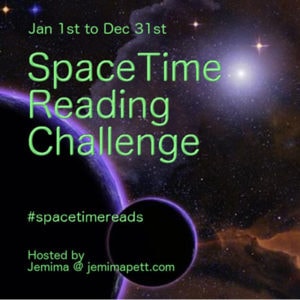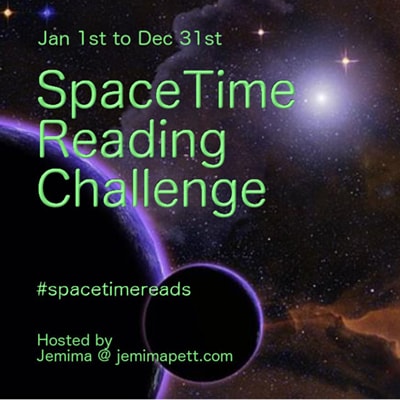 Purchase:
Buy Heart of Iron from Malaprop's Bookstore in beautiful Asheville, NC or
---