---
I have an affiliate relationship with
Bookshop.org
and
Malaprop's Bookstore
in beautiful Asheville, NC. I will earn a small commission at no additional cost to you if you purchase merchandise through links on my site. Read more on my
affiliate page
.
---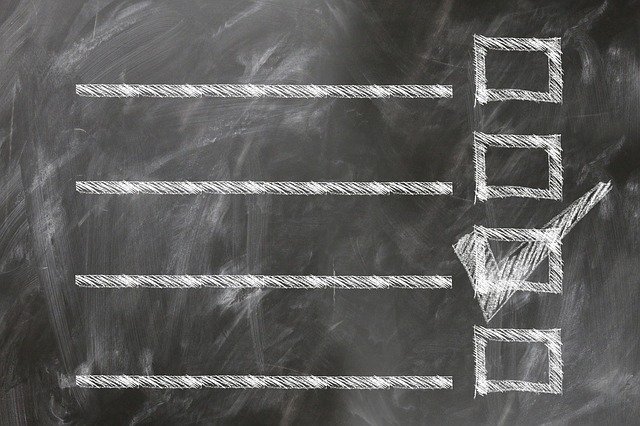 I'm tracking my 2022 reading challenge progress here. I signed up for eight fabulous challenges last year and completed all of them. But it took a lot of time to track that many books, especially for challenges that didn't really, well, challenge me. I read about 50 books for a couple of them! I'm limiting myself to challenges that might push me a little out of my comfort zone or at least mix up my normal patterns this year. I expect to have lower results for this group of challenges.
The challenge buttons and names link you to to the signup/information posts if you'd like to join me!
Reading Challenges I'm Hosting
Hosted here at Introverted Reader. I'm signing up at the Conversationalist level, 4-6 books. #2022booksintranslation
The Book Collectors: A Band of Syrian Rebels and the Stories That Carried Them Through a War by Delphine Minoui, translated by Lara Vergnaud, read by Nikki Massoud
The Accidental Further Adventures of the Hundred-Year-Old Man by Jonas Jonasson, translated by Rachel Willson-Broyles, read by Peter Kenney
20,000 Leagues Under the Sea by Jules Verne, translated by Anthony Bronner
The Three Musketeers by Alexandre Dumas, translated by Richard Pevear
Hosted here at Introverted Reader. I'm signing up at level four, 7+ books. #2022southernlit
Navigate Your Stars by Jesmyn Ward, illustrated by Gina Triplett
Beach Music by Pat Conroy, read by Jonathan Marosz
When Ghosts Come Home by Wiley Cash
The Last Child (Johnny Merrimon #1) by John Hart, read by Scott Sowers
Even As We Breathe by Annette Saunooke Clapsaddle, read by Kaipo Schwab
Other Birds by Sarah Addison Allen
Amari and the Great Game (Supernatural Investigations #2) by B. B. Alston, read by Imani Parks
The Hate U Give by Angie Thomas
March: Book One by John Lewis & Andrew Aydin, illustrated by Nate Powell
The Santa Suit by Mary Kay Andrews
Challenges I'm Participating In
Hosted by Because Reading Is Better Than Real Life. This encompasses some vague goals I've had in mind for myself anyway, so it seemed like a good idea to formalize them. Set 5+ bookish/blogging/writing goals with opportunities for quarterly check-ins and a giveaway for an Amazon gift card. #BookishRes2022
Return all blog comments. I've been horrible about this since most of my comments tend to come in at the same time. If you take the time to visit me, the least I can do is visit you. I don't know how I'll do with this but I'm trying to improve.

Result: I started off well but I fell apart sometime in the summer. I've made some different goals for 2023 that should help me stay on track.

Respond to all comments here. My hope is to write a response but I can at least like your comments to acknowledge that I've seen and read them.

Result: Again, I fell off and became erratic after about six months but I'm adjusting this year to try to be better.

Review… 75% of the books I read. That seems realistic. I'll try to stop reading and start reviewing if I get 3 books behind. Sometimes I finish a few at one time or I'm out of town so I need to give myself a little leeway.

Result: Oh, this was really my downfall! I did write notes about most of the books I read, though probably not 75% of them, but I need to get them transferred to an online space.

Read fewer books. I hit a new high last year, with 180 books read. I've got other non-bookish projects to work on. I need to put some of my books down and get to work on those.

Result: I achieved this one, dropping from 180 books to 109! Unfortunately, I filled in the gap with podcasts so I still didn't accomplish much of the non-bookish projects I had in mind.

Journal every day, even if it's just a few sentences. I'm trying to build a writing habit and this seems like a good place to start.

Result: This is kind of a win? I had a daily journal and I wrote something on every page but I would sometimes get as much as two weeks behind. I want to try to actually write in my journal every single day in 2023.
Hosted by Tea and Ink Society. I signed up for the Classics Club last year and I've done pretty well. I like the idea of monthly prompts to help me choose my next reads though.
January: A classic book that's getting made into a movie or TV show (or has been recently adapted) I fudged on this prompt a bit and chose The Wind in the Willows by Kenneth Grahame since it was already on my Classics Club list.
February: A book by a Brontë The Tenant of Wildfell Hall by Anne Brontë
March: An unfinished classic Sanditon by Jane Austen
April: An adventure novel Robinson Crusoe by Daniel Defoe, read by John Lee
May: A vintage girl's novel Little Women by Louisa May Alcott
June: A classic by an African-American author Invisible Man by Ralph Ellison
July: An ancient text The Ramayana by R. K. Narayan (I cheated a bit since this is a retelling. Oops)
August: A classic with an antihero or antiheroine 20,000 Leagues Under the Sea by Jules Verne, translated by Anthony Bronner
September: A book by an Inkling The Screwtape Letters by C. S. Lewis
October: A French novel The Three Musketeers by Alexandre Dumas, translated by Richard Pevear
November: A gothic or horror novel (or collection of short stories)
December: A play A Raisin in the Sun by Lorraine Hansbury (Okay, I read this in March, not December, but I'm choosing to count it.)
Hosted by Shelleyrae at Book'd Out. I'm joining at the Nonfiction Nosher level to read 12 books, one from each of 12 categories. #ReadNonFicChal
Social History Toward a Better Life: America's New Immigrants in Their Own Words—From Ellis Island to the Present by Peter Morton Coan
Popular Science The End of Everything (Astrophysically Speaking) by Katie Mack
Language Through the Language Glass: Why the World Looks Different in Other Languages by Guy Deutscher
Medical Memoir Complications: A Surgeon's Notes on an Imperfect Science by Atul Gawande
Climate/Weather Drawdown: The Most Comprehensive Plan Ever Proposed to Reverse Global Warming, edited by Paul Hawken
Celebrity 700 Sundays by Billy Crystal
Reference Encyclopedia of an Ordinary Life by Amy Krouse Rosenthal
Geography North American Maps for Curious Minds: 100 New Ways to See the Continent by Matthew Bucklan & Victor Cizek, illustrated by Jack Dunnington
Linked to a podcast The 1619 Project: A New Origin Story, created by Nikole Hannah-Jones
Wild Animals Fuzz: When Nature Breaks the Law by Mary Roach
Economics Banker to the Poor: Micro-Lending and the Battle Against World Poverty by Muhammad Yunus, read by Ray Porter
Published in 2022 Allow Me to Retort: A Black Guy's Guide to the Constitution by Elie Mystal
Hosted by girlxoxo. Read one book each month that includes one or more of the key words (or a synonym) in the title. #MonthlyKeyWordGXO
January – Last, Kingdom, Girl, Dark, When, Winter,

Light

, Window–The Light of the Midnight Stars by Rena Rossner, read by Ana Clements
February – Midnight, Never, Into, Sun, Love, Good, Spell, Search–Love Is a Mix Tape: Life and Loss, One Song at a Time, written and read by Rob Sheffield
March – End, Fall, Loud, Queen, Woods, Nine, Beautiful, Crown–The Girl with the Louding Voice by Abi Daré, read by Adjoa Andoh
April – Race, Now, Chose, While, Stop, Burn, Red, One–The Red Lotus by Chris Bohjalian, read by Rebecca Lowman
May – Thorn, Catch, Black, Under, City, Cloud, Sing, Legacy–Thorn by Intisar Khanani, read by Shiromi Arserio
June – Sea, You, Hate, Perfect, Shade, Until, Beach, Little–Salt to the Sea by Ruta Sepetys, read by a cast
July – Star, Next, Infinity, Iron, Word, People, Rise, Clear–Heart of Iron by Ashley Poston, read by Adenrele Ojo
August – Breath, Case, Hundred, Day, Happy, Language, Stay, Lie–Case Histories by Kate Atkinson, read by Susan Jameson
September – Bright, Here, Out, Life, Strange, Rule, Story, Salt–On Stranger Tides by Tim Powers, read by Bronson Pinchot
October – House, Bone, Haunt, Body, Blood, Witch, Murder, Mystery–The Good House by Tananarive Due
November – Many, Boy, River, Fever, Down, Gold, Jade, Hill–The Boy, the Mole, the Fox and the Horse by Charlie Mackesy
December – Still, Cabin, Cafe, Night, Lake, By, Holiday, Fire–Christmas Days: 12 Stories and 12 Feasts for 12 Days by Jeanette Winterson
Hosted by Jemima Pett. I thought about genres I don't really read on my own and science fiction is one of them. I searched for a challenge and this is the one I found. I'm signing up at the Planet Hopper level–5 6 books read. #spacetimereads
Upright Women Wanted by Sarah Gailey, read by Romy Nordlinger (More western than science fiction, but I'll count it and try to up my goal to 6)
The Last Cuentista by Donna Barba Higuera, read by Frankie Corzo
Artificial Condition (The Murderbot Diaries #2) by Martha Wells
Supernova (Renegades #3) by Marissa Meyer, read by Rebecca Soler and Dan Bittner
All Systems Red (The Murderbot Diaries #1) by Martha Wells, read by Kevin R. Free
Artificial Condition (The Murderbot Diaries #2) by Martha Wells, read by Kevin R. Free
Heart of Iron (Heart of Iron #1) by Ashley Poston, read by Adenrele Ojo
"The Secret Life of Bots" by Suzanne Palmer
20,000 Leagues Under the Sea by Jules Verne, translated by Anthony Bronner
Finder (Finder Chronicles #1) by Suzanne Palmer
---