---
I have an affiliate relationship with
Bookshop.org
and
Malaprop's Bookstore
in beautiful Asheville, NC. I will earn a small commission at no additional cost to you if you purchase merchandise through links on my site. Read more on my
affiliate page
.
---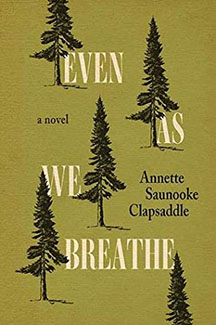 Nineteen-year-old Cowney Sequoyah yearns to escape his hometown of Cherokee, North Carolina, in the heart of the Smoky Mountains. When a summer job at Asheville's luxurious Grove Park Inn and Resort brings him one step closer to escaping the hills that both cradle and suffocate him, he sees it as an opportunity.

With World War II raging in Europe, the inn is the temporary home of Axis diplomats and their families, who are being held as prisoners of war. Soon, Cowney's refuge becomes a cage when the daughter of one of the residents goes missing and he finds himself accused of abduction and murder. Even As We Breathe invokes the elements of bone, blood, and flesh as Cowney navigates difficult social, cultural, and ethnic divides. After leaving the seclusion of the Cherokee reservation, he is able to explore a future free from the consequences of his family's choices and to construct a new worldview, for a time. However, prejudice and persecution in the white world of the resort eventually compel Cowney to free himself from larger forces that hold him back as he struggles to unearth evidence of his innocence and clear his name.
My Review:
Even As We Breathe caught my eye because it's set in my part of the world (Asheville, NC) and it's written by a Cherokee woman. I wanted to add some diversity to my Southern Lit challenge so I picked it up.
This was a beautifully-written coming-of-age story. Cowney (rhymes with county) is struggling to find his place in the world. He knows there isn't much for him back home in Cherokee but he doesn't know if he even wants to go to college, much less how he would afford it. To get a little pocket money and change of scenery, he decides to work in Asheville at the Grove Park Inn over the summer. Another Cherokee teen, Essie, also goes to work there and they bond as they work that strange summer, when foreign diplomats are housed at the inn under Army supervision.
Cowney is a thoughtful, insightful young man, who goes through a lot over the summer. He falls in love, learns secrets about his family, and experiences grief and betrayal. I could feel his love for his mountain home but also his yearning for something more.
There is one glaring inconsistency that moves my internal rating back to 3.5 stars. I've double checked myself and don't believe I'm misunderstanding anything.
Kaipo Schwab's narration was wonderful but I sometimes wished that I had a print copy in front of me so I could linger over the descriptive language.
I also loved that the book addresses a facet of local history that I was completely unfamiliar with. I'm aware that the US had internment camps in World War II. I've even visited one in Manzanar, CA and hope to visit another in Wyoming soon. I had no idea that diplomats from Axis countries were essentially held hostage at the Grove Park Inn, which is in my figurative backyard. You can read more about it in Asheville's free newspaper, the Mountain Xpress.
For a lovely, thoughtful book centered around a little-known piece of US history, give this a try.
Similar Books:
If you liked Even As We Breathe, you might also like my reviews of
Reading Challenge: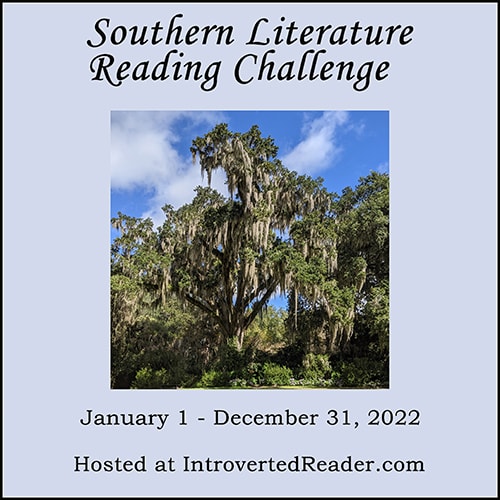 Purchase:
Buy Even As We Breathe from Malaprop's Bookstore in beautiful Asheville, NC or
---