---
I have an affiliate relationship with
Bookshop.org
and
Malaprop's Bookstore
in beautiful Asheville, NC. I will earn a small commission at no additional cost to you if you purchase merchandise through links on my site. Read more on my
affiliate page
.
---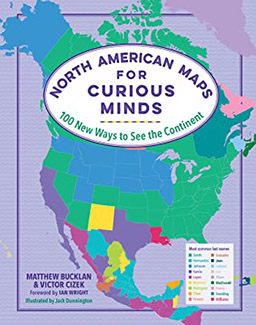 My Review:
I'm a geek about a lot of things but I had kind of forgotten that I can geek out over maps. Back in the days before I could endlessly scroll through social media as someone else drove on a road trip, I could entertain myself for hours with an atlas. (The concentration required for reading in the car started leaving me with motion sickness in my late teens so that isn't an option). But when I stumbled on this title at the bookstore, I had to stop and take a look. And found myself feeling that old enthrallment. I requested a copy from the library that day.
There's just so much data that can be presented on a map. My husband and I had Valentine's Day dinner at home, and is there any greater testament to the patience he has for me than the fact that he let me pull out this book when we finished eating and explain my very favorite maps to him?
And I don't even know where to begin listing those. There's the "Just Keep Swimming" map that details which country you'll reach first if you set out across the ocean from both coasts. There's a shameful map that shows that the states who've had the most female governors have only had four of them in total. Huge swathes of North America haven't had a female governor or equivalent at all. There's a map for record-setting trees. Another shocker–the highest paid public employees in each state. Rates of COVID-19 anxiety and depression. And the one that should be plastered in headlines everywhere–if "Did Not Vote" were added as a third candidate in presidential elections to represent the people who never cast a vote at all, that third, fictional candidate would win even the electoral vote by a landslide. Individual votes do add up to make a big difference.
There are just so many interesting facts here. I loved poring over these pages. The one caveat I'll throw out is that the book is misnamed: the information deals almost exclusively with the United States and only rarely brings in Canada, Mexico, Central America, and the Caribbean. (The first map details what the authors consider to be North America). As an American, I can't honestly say that I minded too much since I'm more familiar with my own country's geography than that of any other country. But if I were from Canada, Mexico, or any of the other North American countries, I would be beyond irritated. Sorry, neighbors.
This book is going to appeal to a very specific subset of people who love maps and/or trivia. If you're part of that group, pick this one up.
Similar Books:
If you liked North American Maps for Curious Minds: 100 New Ways to See the Continent, you might also like my reviews of
Reading Challenge: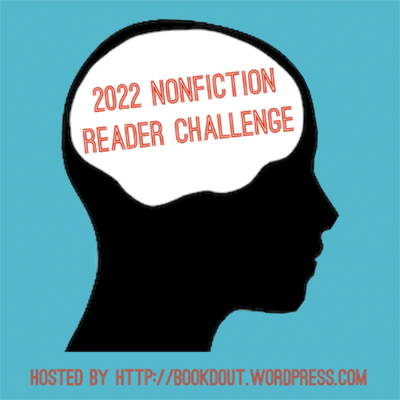 Purchase:
Buy North American Maps for Curious Minds: 100 New Ways to See the Continent from Malaprop's Bookstore in beautiful Asheville, NC or
---