---
I have an affiliate relationship with
Bookshop.org
and
Malaprop's Bookstore
in beautiful Asheville, NC. I will earn a small commission at no additional cost to you if you purchase merchandise through links on my site. Read more on my
affiliate page
.
---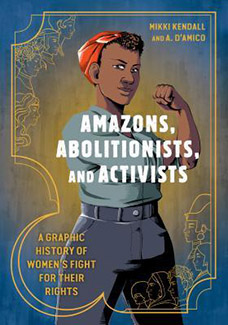 My Synopsis:
A group of girls visit important moments and figures in the fight for women's rights. Through their journey, they realize that women's rights overlap with the rights of numerous other groups, making the fight for equality universal.
My Review:
The framework for this graphic novel seems a bit odd at first. An artificial intelligence guides the girls through important times and places, beginning with Sumer in 3000 BCE. That framework does serve to tie everything together though. The "story" basically consists of brief biographical sketches of women from all over the world and throughout history. There's a definite slant toward American women but the author made a real effort to include women from other countries.
I'd heard of many of these women of course, such as Queen Elizabeth I, Harriet Tubman, and Elizabeth Cady Stanton. But the vast majority were names I'd either never heard before or knew very little about. There was Queen Zenobia of Palmyra; Sarah Winnemucca; and Jane Addams, who founded Hull House, which I'd also never heard of.
I appreciated that even if the author couldn't find a specific woman to represent a culture, she still included a page about the role of women in that society. For example, she doesn't mention one Mayan woman but she does mention that women from this ancient empire seemed to participate in many aspects of day-to-day life.
The book isn't quite divided up into a straightforward timeline, focusing instead on different eras and overlapping causes. One section focuses on royalty; another on civil rights; and another on more inclusive causes, such as LGBTQIA+ and disability rights, etc. These sections allowed me to understand the ways that the women's movement overlaps with others and really reinforced that one group's fight for equality should be every group's fight for equality.
I really like A. D'Amico's artwork. I do like graphic novels but I get tired of the preponderance of dewy-eyed females with bulging breasts and tight pants. The women in these pages look like real women, in all shapes, sizes, ages, and races.
I do wish there had been a bibliography. I know that would add pages but it would lend more weight to the scholarship of the book. It would also make it easier for readers to do further reading about any of the historical figures who interest them.
I highly recommend this graphic novel for all readers and hope that copies are making their ways onto the young adult and adult shelves of libraries everywhere. It's a great starting place for students and others who are tired of primarily learning about White men in history.
Similar Books:
If you liked Amazons, Abolitionists, and Activists: A Graphic History of Women's Fight for Their Rights, you might also like my reviews of
Reading Challenge: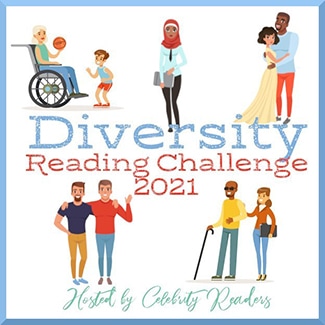 Purchase:
Buy Amazons, Abolitionists, and Activists: A Graphic History of Women's Fight for Their Rights from Malaprop's Bookstore in beautiful Asheville, NC or
---