---
I have an affiliate relationship with
Bookshop.org
and
Malaprop's Bookstore
in beautiful Asheville, NC. I will earn a small commission at no additional cost to you if you purchase merchandise through links on my site. Read more on my
affiliate page
.
---
America in 1982: Japanese car companies are on the rise and believed to be putting U.S. autoworkers out of their jobs. Anti–Asian American sentiment simmers, especially in Detroit. A bar fight turns fatal, leaving a Chinese American man, Vincent Chin, beaten to death at the hands of two white men, autoworker Ronald Ebens and his stepson, Michael Nitz.

Paula Yoo has crafted a searing examination of the killing and the trial and verdicts that followed. When Ebens and Nitz pled guilty to manslaughter and received only a $3,000 fine and three years' probation, the lenient sentence sparked outrage. The protests that followed led to a federal civil rights trial—the first involving a crime against an Asian American—and galvanized what came to be known as the Asian American movement.

Extensively researched from court transcripts, contemporary news accounts, and in-person interviews with key participants, From a Whisper to a Rallying Cry is a suspenseful, nuanced, and authoritative portrait of a pivotal moment in civil rights history, and a man who became a symbol against hatred and racism.
My Review:
Review posted on GoodReads on October 17, 2021
I find this review hard to write for some reason but I just found my notes so I'm going to basically just list my bullet point thoughts.
The description of the beating death of Vincent Chin gave me nightmares. It felt too graphic (And as I write this I'm hip deep in my annual monthlong horror fest, so I'm not exactly a wimp). But–and please don't think I'm being disrespectful of this real, tragic murder–beating someone to death with a baseball bat to the head makes me flash back to that scene in The Walking Dead. If you've seen the series, you know the one. That scene broke me so my feelings about this book's description of the murder may be distorted by that fictional, horrifically graphic scene.
When we talk about the concept of social justice, I personally almost always think of the Black community. That's my own shortsightedness and I need to work on it. I like that this book reminded me that social justice includes many other races and ethnicities and I need to be more aware of that.
In that vein, I appreciated that the protest group that formed in response to Vincent's death had a fairly nonspecific, more inclusive, and still somehow pointed name–"American Citizens for Justice." That group could (and did/does?) include not only Asian people but also people from many other backgrounds. Whatever our heritage, we're all Americans now and we should celebrate our differences, not persecute others.
At the time of his death, Vincent was engaged to Vicki. In fact, he was beaten to death just about a week before their wedding. Vicki later had a son (not Vincent's) and the author included bits of interviews with him. These completely interrupted the narrative flow of the history for me and they felt very random. Maybe they were included in an effort to make this event relevant to today's youth? But I think just having one full chapter about his reaction at the end would have been a better option.
This is a small quibble but I didn't know anything about this murder before I read this book. So the captions of the pictures sometimes gave away events that hadn't been detailed yet. The layout could have been improved to prevent that.
This murder led to the first federal civil rights trial involving a crime against an Asian American and I bet most people aren't familiar with it. This book is important for many reasons and I hope others will read it and become familiar with the history and ongoing ramifications.
Recommended by: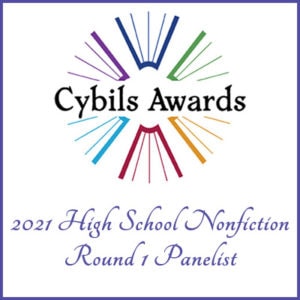 Similar Books:
If you liked From a Whisper to a Rallying Cry: The Killing of Vincent Chin and the Trial that Galvanized the Asian American Movement, you might also like my reviews of
Reading Challenge: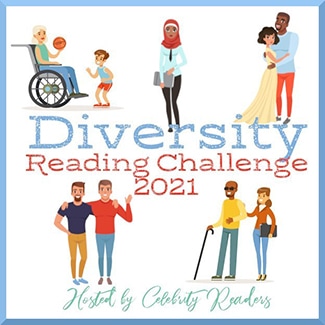 Purchase:
Buy From a Whisper to a Rallying Cry: The Killing of Vincent Chin and the Trial that Galvanized the Asian American Movement from Malaprop's Bookstore in beautiful Asheville, NC or
---