---
I have an affiliate relationship with
Bookshop.org
and
Malaprop's Bookstore
in beautiful Asheville, NC. I will earn a small commission at no additional cost to you if you purchase merchandise through links on my site. Read more on my
affiliate page
.
---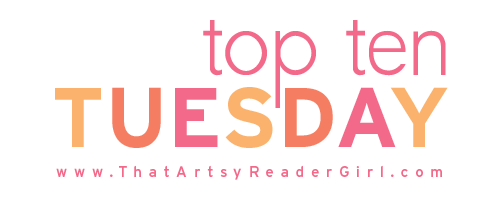 Jana at That Artsy Reader Girl invited us to share our top ten non-bookish hobbies this week. At first I was like, "Non-bookish hobbies? Is that a thing?" But then my brain unfroze and I realized that I do, in fact, have hobbies outside of books.
Travel–My husband I love to travel. In fact, we got frustrated with never having enough vacation time to go all the places we want. In early 2019, we quit our jobs and he signed on with agencies that let him travel as a healthcare professional. We generally stay in one place for three months, exploring heavily on his days off, and move on to another location. We travel in our RV while he's on assignment. I keep thinking about starting a travel blog as well but 2020 doesn't seem like the time to do that.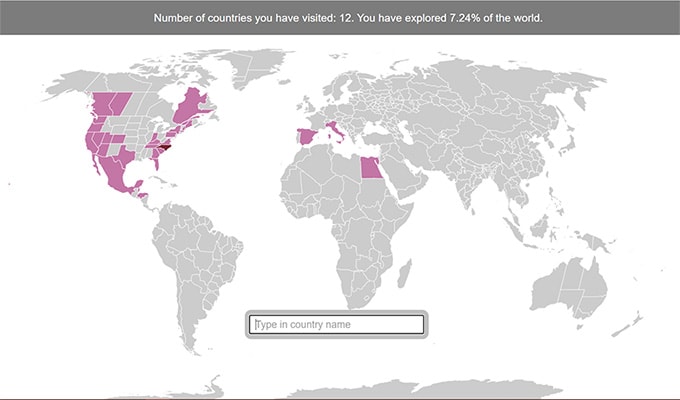 Hiking–This kind of goes hand-in-hand with travel, but we love to hike. My favorite hikes are on ridgetops with views that go on forever. Home-home is in the North Carolina mountains, about a 15-minute drive from the Blue Ridge Parkway. If I need to think about something and don't have time for a hike, I'll head for the Parkway and check out that same view that goes on forever.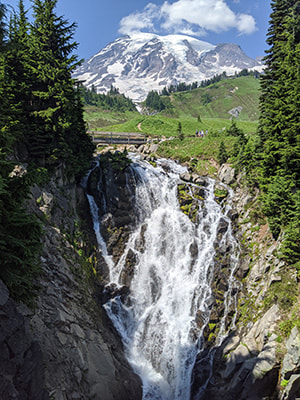 Postcards & Letters–Since we've been traveling, I've found that I love sending mail back home to family and friends to let them know I'm thinking about them. I'll even pick up little gifts and ship them when the spirit moves me.
Games–I love board games, with Cranium being my longtime favorite. I don't care for "real" card games like poker or rummy but I do like fun card games like Uno or Sleeping Queens (another favorite). I'll play video games too, but I'm honestly not very good at them. I was just a bit too old when we got our first Nintendo and I had other interests already. I also waste too much time playing games on my phone. I was a dedicated Harry Potter: Wizards Unite player until recently, when I finally got bored with so many repetitive tasks. I'm currently playing Seekers Notes, a hidden object game.
Easy Scrapbooks–I tried to get into the form of scrapbooking where every page is its own work of art but I don't have the patience for that. One of my friends bought me a Polaroid Zip printer for my birthday a few years ago. I choose a few of my favorite pictures from each work assignment, put them in a scrapbook, label them, and call it a day. I'm also slowly working on a similar album from our trip to Egypt in 2018. Our tickets for the pyramids and temples were beautiful so I kept them. Now I just need to go through seemingly thousands of pictures to find the perfect pairings.
Baking–I don't have space and an oven that's good enough for baking in the RV, but I do love to bake desserts. I even took a cake decorating class just for fun in my early twenties. I despise cooking because I feel like I have to babysit the stove too much. But I feel like baking lets me mix everything together, stick it in the oven, set a timer, and get on with my day while the delicious magic happens.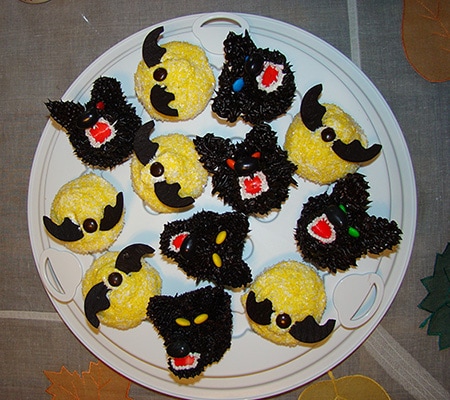 Coloring–I rarely make time for it, but I really do enjoy sitting down and coloring. I find that I don't care too much for adult coloring books though because they're too busy. I prefer simpler pictures.
Cross Stitch–Another hobby I rarely make time for. My cousins started cross stitching when I was probably 8 or 9 years old and I picked up the hobby with them. I can go years at a time without picking up a piece and then I'll do a few small things.
Gym–I really started working out about ten years ago and slowly got into amazing shape. For me, anyway. Work slowly got busier and ate up my time and energy. After I quit my job, I was getting back into the gym habit again. Then COVID started. I know gyms are open now, but they feel pretty high-risk to me. I really miss it though. I used to jog regularly too but my knees have started bothering me on hikes so that doesn't feel like a great idea either.
Home Design–Not that I'm an interior decorator or anything, but I love looking through home magazines and Pinterest boards for home ideas. I love how much painting a room can change the entire feel. I've even made a few small "home" improvements in our RV. I've never been into fashion at all but I definitely like following home trends.
That's my list! Do you share any of my hobbies? What are some of your non-bookish activities? Link up every Tuesday at That Artsy Reader Girl!
I have an affiliate relationship with Malaprop's Bookstore/Cafe in beautiful Asheville, NC. I will earn a small commission at no additional cost to you if you purchase merchandise through links on my site.