---
I have an affiliate relationship with
Bookshop.org
and
Malaprop's Bookstore
in beautiful Asheville, NC. I will earn a small commission at no additional cost to you if you purchase merchandise through links on my site. Read more on my
affiliate page
.
---
From the beloved host of NPR's All Things Considered, a stirring memoir-in-essays that is also a lover letter to journalism.

In his first book, broadcaster Ari Shapiro takes us around the globe to reveal the stories behind narratives that are sometimes heartwarming, sometimes heartbreaking, but always poignant. He details his time traveling on Air Force One with President Obama, or following the path of Syrian refugees fleeing war, or learning from those fighting for social justice both at home and abroad.

As the self-reinforcing bubbles we live in become more impenetrable, Ari Shapiro keeps seeking ways to help people listen to one another; to find connection and commonality with those who may seem different; to remind us that, before religion, or nationality, or politics, we are all human. The Best Strangers in the World is a testament to one journalist's passion for Considering All Things—and sharing what he finds with the rest of us.
My Review:
I've always liked Ari Shapiro on NPR so I was excited to read his memoir when I saw it. I was listening to a very long audiobook at the time so I decided to read The Best Strangers in the World in print, but I would hazard to guess that the audio is even better.
I truly enjoyed reading this. Ari has had the opportunity to travel to so many far-flung places and meet so many amazing people. I would accuse him of name dropping, but when practically everyone you know is famous, how can you avoid it? But my favorite stories were about the regular people he's met during his work. He throws in a few of his personal favorites in a last these-don't-fit-anywhere else chapter and I loved them.
I'll keep this short. There were some dark moments, such as reporting on the Pulse nightclub shooting, but overall I'm left with a feeling of joy. Mr. Shapiro seems to live his life to the fullest, appreciate all that he's worked so hard for, and have a genuine interest in listening to others and sharing their stories, no matter how humble or over-the-top their backgrounds might be.
Similar Books:
If you liked The Best Strangers in the World: Stories from a Life Spent Listening, you might also like my reviews of
Reading Challenge: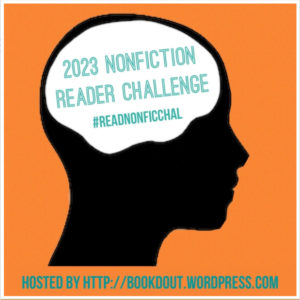 Purchase:
Buy The Best Strangers in the World: Stories from a Life Spent Listening from Malaprop's Bookstore in beautiful Asheville, NC or
---