---
I have an affiliate relationship with
Bookshop.org
and
Malaprop's Bookstore
in beautiful Asheville, NC. I will earn a small commission at no additional cost to you if you purchase merchandise through links on my site. Read more on my
affiliate page
.
---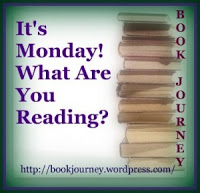 It's Monday! What Are You Reading? is hosted by Sheila at Book Journey.
I didn't post last week because I still hadn't finished any books, but I did make some progress this week! Over the past two weeks I've
Giveaway:
Enter to win a signed ARC of The Gendarme by Mark T. Mustian (US only, I'm afraid)
Posted:
Review: Empire Falls by Richard Russo
Review: Elliot and the Goblin War by Jennifer A. Nielsen
Review: The Devil in the White City by Erik Larson
Review: From a Whisper to a Scream by Charles de Lint
Review: The Sweet Potato Queens' First Big-Ass Novel: Stuff We Didn't Actually Do, But Could Have, and May Yet by Jill Conner Browne with Karin Gillespie
Review: Ghost Riders by Sharyn McCrumb
Read:
The Bookseller of Kabul by Åsne Seierstad, translated by Ingrid Christopherson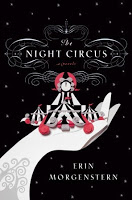 The Night Circus by Erin Morgenstern, read by Jim Dale
Currently Reading:
Gone With the Wind by Margaret Mitchell
Footsteps in the Dark by Georgette Heyer
Room by Emma Donoghue, read by Michal Friedman et al.
Up Next:
I don't really expect to finish anything this week, so I'll cross that bridge when I get to it.
What are you reading this week?
I have an affiliate relationship with Malaprop's, my local independent bookstore located in beautiful downtown Asheville, NC; and Better World Books. I will receive a small commission at no cost to you if you purchase books through links on my site.