---
I have an affiliate relationship with
Bookshop.org
and
Malaprop's Bookstore
in beautiful Asheville, NC. I will earn a small commission at no additional cost to you if you purchase merchandise through links on my site. Read more on my
affiliate page
.
---
It's December in the Park, and a ranger is missing. It's no great loss to the rest of the Park rats, they figure he's stumbled into a snowbank and will re-emerge come breakup, just in time for the ground to thaw and them to bury him. But when the man sent to look for him also disappears, Kate Shugak, ex-investigator for the Anchorage D.A. and Park homesteader, is sent in search of them both.
My Review:
I usually read a couple of books set in whatever state my husband and I are currently in. I'm really enjoying books set in Alaska so I've read more than usual. Add this one to the list. It was a solid, quick mystery that left me guessing. Something about the syntax of the writing did leave me re-reading sentences a few times here and there for clarity though.
I like Kate, the main character, a lot and I like that she's an Alaskan Native but I wasn't completely comfortable with the fact that every Native character other than her was an unemployed, alcoholic poacher. Kate does say that her people are more than that stereotype but I just felt there could have been better representation. Show me, don't tell me, right? This was published in 1992 though, so hopefully the series (at 22 books and counting) better addresses the issue as it goes along.
I'll continue with the series when I can find them in libraries.
Similar Books:
If you liked A Cold Day for Murder you might also like my reviews of
Reading Challenge: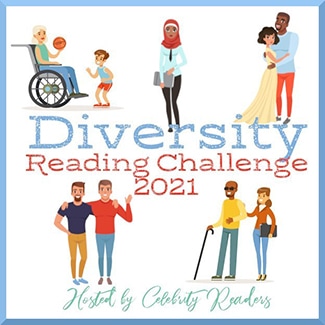 Purchase:
Buy A Cold Day for Murder from Malaprop's Bookstore in beautiful Asheville, NC or
---