---
I have an affiliate relationship with
Bookshop.org
and
Malaprop's Bookstore
in beautiful Asheville, NC. I will earn a small commission at no additional cost to you if you purchase merchandise through links on my site. Read more on my
affiliate page
.
---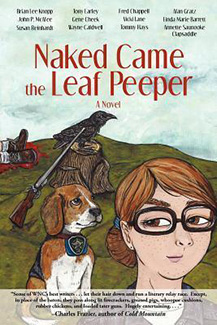 My Synopsis:
I don't even know how to begin to describe this plot. Garnell Lee Ray is an assassin for hire. She has a grudge against greedy developers and she's taking one group of particularly dirty specimens out. She likes to use gravity to her advantage. Detective Krontz realizes that Garnell is tied to these deaths in some way, but he can't quite figure out how. This Yankee cop sure as hell isn't going to let a cute little Southern girl get away with murder though.
My Review:
That sounds oh-so-serious. Zany, unpredictable, and hilarious are probably the best words to describe this Western North Carolina tale. Written by 12 local authors, each getting a chapter, this seems to be a competition to see which one can throw the biggest curveball out for the next author to catch. They each did an admirable job. I would come to the end of one chapter, think, "There's no way we're working through this," and the next author would not only work through it but also raise the stakes. The story's so twisted and turned it could probably be a study in knot theory for a mathematician with time on his or her hands.
I did have to just sit back and let the story take me where it wanted though. If you have a logical, ordered mind, this might not be the book for you. But if you're willing to shut down the rational brain and enjoy the ride, it's a book that will have you laughing out loud.
I don't know how big an audience this would have outside of Western North Carolina. I think you probably have to know a little about the area and the people to really get it. I think if you're coming to visit us though, this would be a fun book to pick up while you're checking out Malaprop's (because if you're a reader, you have to stop by Malaprop's while you're in Asheville) and see what makes our corner of the world tick. It's a fun story made all the funnier with all the kernels of truth buried within the farce.
Complete List of Authors:
Brian Lee Knopp
Alan Gratz
Annette Saunooke Clapsaddle
Fred Chappell
Gene Cheek
John P. McAfee
Linda Marie Barrett
Susan Reinhardt
Tommy Hays
Tony Earley
Vicki Lane
Wayne Caldwell
Similar Books:
If you liked Naked Came the Leaf Peeper, you might also like my reviews of
Reading Challenge: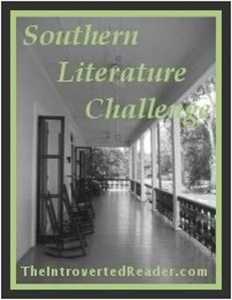 Purchase:
Buy Naked Came the Leaf Peeper from Malaprop's Bookstore in beautiful Asheville, NC or
---