---
I have an affiliate relationship with
Bookshop.org
and
Malaprop's Bookstore
in beautiful Asheville, NC. I will earn a small commission at no additional cost to you if you purchase merchandise through links on my site. Read more on my
affiliate page
.
---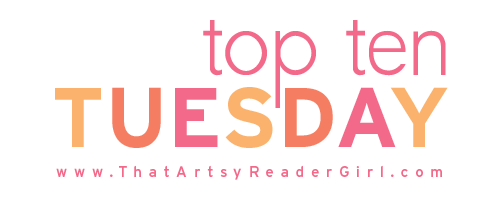 Jana at That Artsy Reader Girl invited us to share "the most recent additions to my book collection" this week. My list doesn't have ten books, so I'll just share what did I receive.

I have an affiliate relationship with Malaprop's Bookstore/Cafe in beautiful Asheville, NC. I will earn a small commission at no additional cost to you if you purchase merchandise through links on my site.
I Must Betray You by Ruta Sepetys (Signed copy!)–All of Ruta Sepetys's books are fantastic so I really wanted this one, her most recent.
Another Year of Wonder: Classical Music for Every Day by Clemency Burton-Hill–I bought Year of Wonder after Deb at Readerbuzz posted about it a couple of years ago. I wasn't great at listening to a song a day in 2021 but I tried again this year and I've successfully listened to 360+ pieces of classical music. I was thrilled when I saw the author had a new book coming out based on the same premise.
Poem A Day Volume 1, edited by Karen McCosker & Nicholas Albery–Early last year, I grabbed a copy of The Best-Loved Poems of Jacqueline Kennedy-Onassis, which had been languishing on my TBR list for more than a decade. I didn't love all the poems (I don't put work into understanding poetry; I either immediately like it or I don't) but I liked starting my day with a piece of classical music, a poem, and my journal. After finishing that collection, I checked out another one. I didn't like any of those poems so I returned it unread and the practice fell by the wayside. I hope this book will get me back in the groove.
The Best of James Herriot: Favourite Memories of a Country Vet–My mom knows how much I love James Herriot's books so she brought this home for me from the community center where she volunteers. It has beautiful line drawings, annotations, and color photographs of the Yorkshire countryside Herriot describes so lovingly. (He wrote All Creatures Great and Small, in case you're familiar with either version of the show. The latest season of the new show premieres on PBS in the States on January 8. Yay!)
The Adventure Book: Your Journal Around the World–So maybe it's not strictly a book to read but it's a bookish gift. I have a 50 States Traveled Journal so a journal for recording visits to different countries seemed like the next logical step. My husband and I haven't visited a large number of countries but we've probably visited more than the average American. I look forward to recording past memories and making new ones.
That's my list! Have you read any of these? Did you receive any books? Link up every Tuesday at That Artsy Reader Girl!
---