---
I have an affiliate relationship with
Bookshop.org
and
Malaprop's Bookstore
in beautiful Asheville, NC. I will earn a small commission at no additional cost to you if you purchase merchandise through links on my site. Read more on my
affiliate page
.
---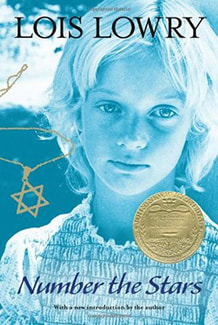 Annemarie Johansen is a 10-year-old girl growing up in Denmark during WWII. Soldiers occupy every street corner and everyone does his or her best not to draw attention to themselves. Annemarie's best friend, Ellen, is a Jew. One night, Annemarie's family hides Ellen from soldiers who are looking for Jews. How far is the family willing to go to provide that protection? How brave can they be?
I don't know how I didn't ever read this in school. Well, I guess I do now that I looked at the copyright date. 🙁 Published in 1989, I was probably a little too old for it by the time it truly came to the attention of teachers.
Anyway, I would probably have liked this just a bit more had I read it when I was younger. I do read YA and MG books, but I gravitate toward fantasy. I don't always fully appreciate the realistic books.
I have to say that I did like this, even coming to it late. I can see how it makes a good introduction to the Holocaust for younger readers. There's plenty of fear but very little violence. The fear is even vague. No one is talking about camps or ovens. I like that everyone involved is just an ordinary person. When so many of our "heroes" today are lionized to the point of seeming to be superhuman, it's nice to be reminded that true heroes are ordinary people doing their best in extraordinary circumstances. That gives everyone room to be a hero.
One thing I did like, and I'm sure kids relate to, is that Annemarie gets to play her own heroic part. She is scared and she questions her own bravery, but her family entrusts her with a big responsibility when it becomes obvious that they have to.
I particularly like the very, very end. There's a good discussion built into the final scene.
Oh, and the title. I really like the title now that I understand it.
I wish I had read this earlier, but I did enjoy it and I recommend it.
Read an excerpt.
Find author Lois Lowry on her website and her blog.
Buy Number the Stars at Malaprop's Bookstore Cafe.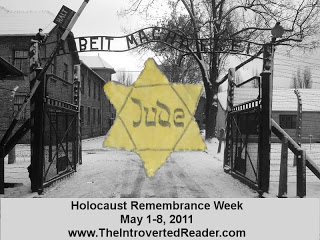 I have an affiliate relationship with Malaprop's, my local independent bookstore. I will receive a small commission at no cost to you if you purchase books through links on my site.