---
I have an affiliate relationship with
Bookshop.org
and
Malaprop's Bookstore
in beautiful Asheville, NC. I will earn a small commission at no additional cost to you if you purchase merchandise through links on my site. Read more on my
affiliate page
.
---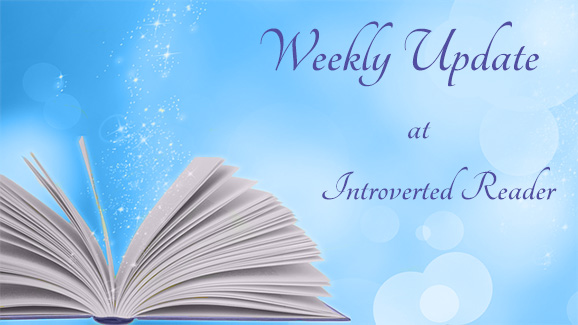 Welcome to my weekly update for August 7, 2022!
My sister flew home yesterday after a fabulous visit. We all drove the Beartooth Highway on Saturday (we saw mountain goats)!) and then on Sunday my sister and I took off to spend three nights in Yellowstone. I've only visited the south loop on my other visits because of weather events, but this time we were able to do the entire figure 8 drive. Woohoo! (The north and northeast entrance roads are still closed so we weren't able to visit those.) Summer flowers were probably at their peak both on the Beartooth Highway and throughout Yellowstone. They were so beautiful! We had the iconic experience of getting caught in a mercifully brief "bison jam" as a small herd of those ruminants took their time wandering down the road and bringing traffic to a halt. We also stumbled onto Grand Geyser's eruption. It is predictable but the predicted time is +/- 90 minutes and I am not patient enough to sit for 3 hours waiting for it. We arrived toward the end of the window and only waited about 30 minutes or so. It's taller and lasts longer than Old Faithful. Very impressive!
One of my good friends was supposed to fly in for a weeklong visit the same day that my sister left but some things came up so she had to cancel. ☹️
Slideshow:
All images © Jennifer G. at Introverted Reader 2022
View from the Beartooth Highway. You might be able to see the road snaking down the mountainside.
Lupine blooming beside the Beartooth Highway
Mountain goats on the Beartooth Highway
Mammoth Hot Springs
Bison jam. Everyone stayed in their cars, tried to give the animals space, and mostly kept moving, surprisingly enough. I had my phone out the window while the cars in front of me were stopped but pulled it in and rolled up the window after taking this picture.
Grand Geyser
Posted: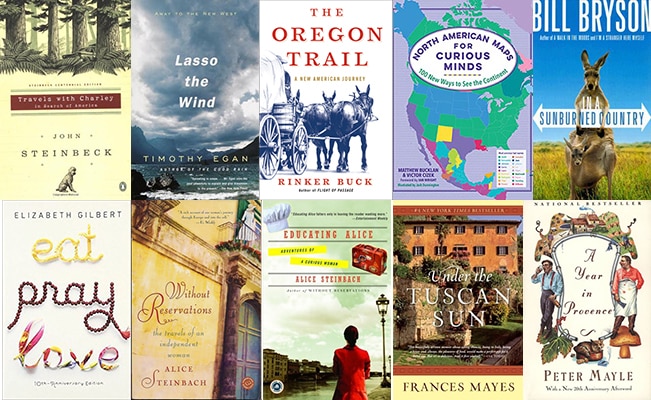 Books That Awaken My Travel Bug
Read:
I have an affiliate relationship with Malaprop's Bookstore/Cafe in beautiful Asheville, NC. I will earn a small commission at no additional cost to you if you purchase merchandise through links on my site.
Hench (Hench #1) by Natalie Zina Walschots, read by Alex McKenna 🌟🌟🌟🌟
The End of Everything (Astrophysically Speaking) by Katie Mack 🌟🌟🌟🌟
700 Sundays by Billy Crystal 🌟🌟🌟🌟
Currently Reading:
A River Runs Through It and Other Stories by Norman Maclean
Best Kept Secret (Clifton Chronicles #3) by Jeffrey Archer, read by Alex Jennings and Emilia Fox
Allow Me to Retort: A Black Guy's Guide to the Constitution by Elie Mystal
Up Next:
I'm trying to sort through some of the seemingly infinite pictures I've taken while we've been in Montana so I'm going to try to slow my reading down and work on that. I'm on the waitlist for Case Histories by Kate Atkinson so if my turn comes up, I will get started on it.
What did your week look like?
Hosts:
Deb Nance at Readerbuzz hosts The Sunday Salon and Kimberly at Caffeinated Book Reviewer hosts Sunday Post. Kathryn at Book Date hosts It's Monday! What Are You Reading?
---