---
I have an affiliate relationship with
Bookshop.org
and
Malaprop's Bookstore
in beautiful Asheville, NC. I will earn a small commission at no additional cost to you if you purchase merchandise through links on my site. Read more on my
affiliate page
.
---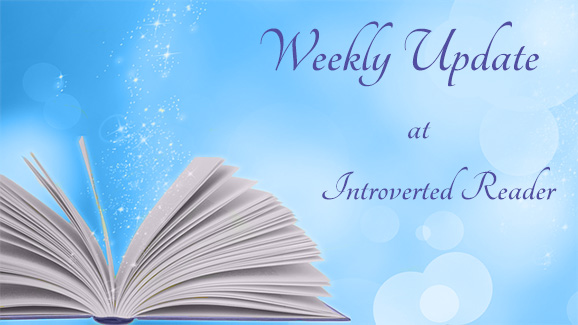 Welcome to my weekly update for November 14, 2021!
My little sister turns 40 today! I can't believe it! She's with her husband visiting an old friend at her home in St. Croix, USVI for two weeks. There are worse places to spend your 40th birthday.
As I write this on Friday night, I have plans to attend YALLfest in Charleston tomorrow. My husband has the day off work so he's going to keep me company. Yay! He's not remotely interested in books but he's being a good sport. He promised himself some good food as a reward. Charleston is definitely a foodie town!
Last weekend was cold and rainy so we haven't done much exploring. We did have dinner with a friend we both used to work with and haven't seen in almost ten years. He and his wife retired down here and invited us out as soon as they realized where we are. He was kind of my work dad at one point so it was so nice to see them and reminisce and catch up! One of our best friends committed suicide six years ago so we enjoyed talking about him with someone else who knew him. It's always bittersweet to revisit good memories with others who share your loss.
Posted:
Nonfiction/Fiction Book Pairings for Nonfiction November
Read:
I have an affiliate relationship with Malaprop's Bookstore/Cafe in beautiful Asheville, NC. I will earn a small commission at no additional cost to you if you purchase merchandise through links on my site.
How the Word Is Passed: A Reckoning with the History of Slavery Across America by Clint Smith, read by the author–Hopefully I'll review this soon, but I'll say now that this is going to be one of my top books of the year. 5 Stars
Almost American Girl by Robin Ha–4 Stars
They Better Call Me Sugar: My Journey from the Hood to the Hardwood by Sugar Rodgers (Cybils Nomination) 4 Stars
Ambushed! The Assassination Plot Against President Garfield by Gail Jarrow (Cybils Nomination) 3 Stars
You Can't Say That! Writers for Young People Talk About Censorship, Free Expression, and the Stories They Have to Tell, edited by Leonard S. Marcus (Cybils Nomination) 4 Stars
The Rebellious Life of Mrs. Rosa Parks (Young Readers' Edition) by Jeanne Theoharis, adapted by Brandy Colbert and the author (Cybils Nomination) 4 Stars? 4.5 Stars? The more I think about this one, the higher my rating creeps.
Currently Reading:
We Are Not Broken (Cybils Nomination) by George M. Johnson
The Enchanted Castle by E. Nesbit, read by Virginia Leishman
Watching: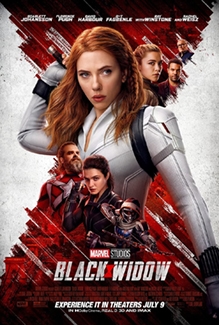 Black Widow on Disney+–I'm not a huge fan of Scarlett Johansson for whatever reason but we do love the Marvel movies so we watched this installment. I actually liked it more than I expected. The supporting cast was great and I liked getting some of Natasha's back story. I hope we see more of the other characters!
Up Next:
I'll be reading more high school nonfiction from the Cybils nominations. I'm trying to mix up the nonfiction print books with some lighthearted audiobooks. Any suggestions?
I'll also be posting for week three of Nonfiction November, hosted by The Thousand Book Project. I'm not sure if I'll ask, be, or become an expert but I'll figure something out. I hope you'll join in !
What did your week look like?
Deb Nance at Readerbuzz hosts The Sunday Salon and Kimberly at Caffeinated Book Reviewer hosts Sunday Post. Kathryn at Book Date hosts It's Monday! What Are You Reading?
---