---
I have an affiliate relationship with
Bookshop.org
and
Malaprop's Bookstore
in beautiful Asheville, NC. I will earn a small commission at no additional cost to you if you purchase merchandise through links on my site. Read more on my
affiliate page
.
---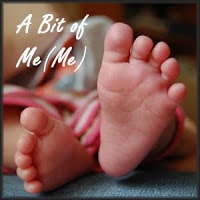 Danielle from There's a Book hosts A Bit of Me(me) every Saturday. Each week she asks us to post the answer to a question designed to help us get to know each other better.
This week's question: What's your favorite holiday movie? The one you could watch every year and it would always remind you of that time of year.
My favorite holiday movie is Holiday Inn. Bing Crosby plays a performer who is sick of the daily grind and so opens his own exclusive inn in Connecticut where he only performs on holidays.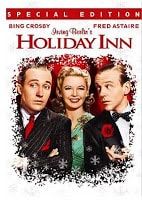 You just can't beat Bing Crosby at Christmas. He's a perfect straight man to Fred Astaire's goofy character. I don't even have to mention his voice, do I? Or Fred's moves? Marjorie Reynolds is the love interest and I like her as well. I love that the movie is about so many different holidays. There are songs for Valentine's Day and Easter and the 4th of July. And, of course, Bing's famous "White Christmas" was written by Irving Berlin for this movie. I'm a sucker for the old musicals anyway though. Park me in front of one and I will watch the whole thing with a giant goofy grin on my face.
I will say that there's one scene that in the present comes across as very racist. They perform in blackface and the African-American characters are very stereotyped. It bothers me when I think about it, but the rest of the movie is just so good I try to overlook it as a sign of the times. Is that bad? I don't know.
Anyway, what's your favorite holiday movie? Write a post and link up at There's a Book!