---
I have an affiliate relationship with
Bookshop.org
and
Malaprop's Bookstore
in beautiful Asheville, NC. I will earn a small commission at no additional cost to you if you purchase merchandise through links on my site. Read more on my
affiliate page
.
---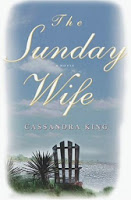 Dean Lynch is a Methodist preacher's wife, a role she finds nearly impossible to fill. She comes from a "white trash" background, to use her description, so saying the right thing at the right time and being peaches and cream in all situations just doesn't come naturally to her.
When her husband is sent to minister in a church in Crystal Springs, Florida, Dean finally starts to find where she fits in. Unfortunately, that's not with all the catty church ladies. She befriends Augusta, a woman who left the church years ago, taking her husband, and more importantly, their money, with her. Augusta teaches Dean that life is too short to worry about what the church ladies are going to say.
This is a tiny thing but it has irritated the heck out of me ever since I read it. At one point, Augusta's young son Gus goes to visit family in Chapel Hill, NC over Christmas. He's thrilled because he'll get to see snow. And then I think snow is mentioned again in Chapel Hill. And then Chapel Hill is referred to as being in the mountains. No. It's not. Nor can it be relied upon to get snow. It's pretty rare down there. Maybe it was supposed to be another town at first and everything in the book wasn't changed to mesh with reality. Whatever happened, this bugged me.
Moving on!
I did mostly enjoy the book. I liked Dean quite a bit. I wanted to shake her a few a lot of times and tell her to grow a backbone, but otherwise we got along just fine. She goes on and on about how terrible her marriage is and how her husband's a jerk, which he is, but a lot of times I was left thinking that Dean was playing a huge part in marriage's slow crumble too. I'm supposed to feel bad for Dean because Ben is always gone but the book only says that. What I was actually shown was that Dean was always running off to Augusta's house and leaving Ben in the lurch. Show me, don't tell me. But as Dean grew into herself, she got better and better until I was ultimately proud of her.
I didn't care for Augusta as much. She was definitely a free spirit and she could be very generous and funny and fierce in defense of her friends. But she had a streak that I can only call selfish and cruel as well. I was appalled at her reactions to some scenes. Her moods swung so much that I kept hoping someone would drag her in to some sort of counseling. They were bad.
Things change toward the end and it got better for me. I finally had to sit down this evening and just see what was going to happen in all these messed-up lives.
There were a couple of supporting characters that just sort of disappeared. I liked them a lot and they had a terrible time of things but then they were gone. I wish there had been some sort of report on how they were doing.
The church people were just stereotypes and not fleshed out at all. Two handsome, charismatic preachers; the spiteful piano player; the ditzy, single singer; the politically-incorrect member with the money–I would have preferred that they not be so one-dimensional.
I came down harder on this than I meant to. It is enjoyable, I think I just got frustrated because it could have been even better. Still, it's a good read and definitely worth picking up, especially for a day at the beach.
Read an excerpt.
Find author Cassandra King on her website and Facebook.
Buy The Sunday Wife at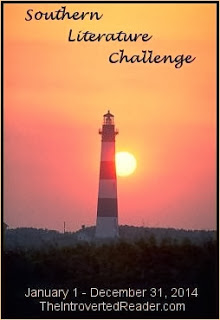 I have an affiliate relationship with Malaprop's, my local independent bookstore located in beautiful downtown Asheville, NC; and Better World Books. I will receive a small commission at no cost to you if you purchase books through links on my site. My opinions are completely my own.