---
I have an affiliate relationship with
Bookshop.org
and
Malaprop's Bookstore
in beautiful Asheville, NC. I will earn a small commission at no additional cost to you if you purchase merchandise through links on my site. Read more on my
affiliate page
.
---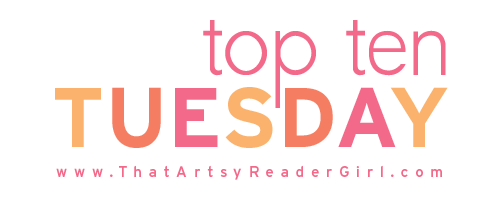 Jana at That Artsy Reader Girl invited us to share ten books I enjoyed but haven't mentioned on my blog. I don't know if Jana and I are on the same wavelength or if I subconsciously saw this topic recently, but that's exactly what I wrote about two weeks ago! Needless to say, I'm going off script. I looked back through old topics and decided to feature the ten longest books I've ever read. I think this spoke to me because I just finished one 500+ page book and I'm reading three others that are even longer! Digital downloads, man. They sneak up on you. I'm not including anthologies here.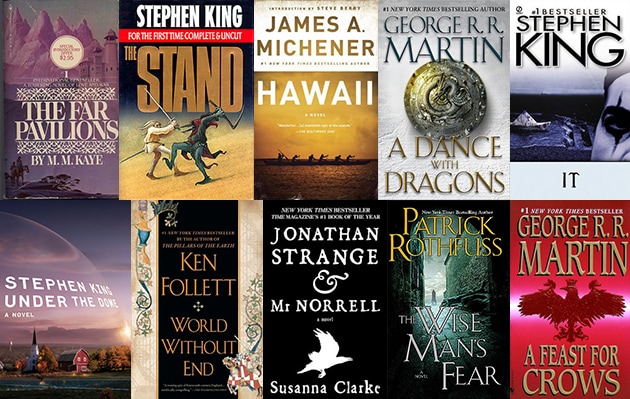 I have an affiliate relationship with Malaprop's Bookstore/Cafe in beautiful Asheville, NC. I will earn a small commission at no additional cost to you if you purchase merchandise through links on my site.
The Far Pavilions by M. M. Kaye at 1191 pages
The Stand by Stephen King at 1152 pages
Hawaii by James Michener at 1136 pages
A Dance with Dragons (A Song of Ice and Fire #5) by George R. R. Martin at 1125 pages
It by Stephen King at 1090 pages
Under the Dome by Stephen King at 1074 pages
World Without End (Kingsbridge #2) by Ken Follett at 1014 pages
Jonathan Strange & Mr. Norrell by Susanna Clarke at 1006 pages
The Wise Man's Fear (The Kingkiller Chronicle #2) by Patrick Rothfuss at 994 pages
A Feast for Crows (A Song of Ice and Fire #4) by George R. R. Martin at 978 pages
That's my list! To be honest, I expected all five of the Game of Thrones books to make the list, and I forgot how wordy Stephen King can be. Have you read any of these? What are the longest books you've ever read? Link up every Tuesday at That Artsy Reader Girl!
---