---
I have an affiliate relationship with
Bookshop.org
and
Malaprop's Bookstore
in beautiful Asheville, NC. I will earn a small commission at no additional cost to you if you purchase merchandise through links on my site. Read more on my
affiliate page
.
---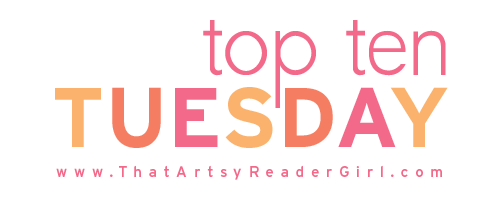 I think this might be my very first Top Ten Tuesday! I blogged for seven years from 2009 – 2016 and just started blogging again at the end of June. I was certainly aware of these weekly lists, so I don't know why I've never joined in before! Anyway, on to my list of books for Netflix adaptations!
Books I Would Choose for Netflix Adaptations
This is a tough list for me to start with! Screen adaptations almost always disappoint me. I do very rarely wish that someone would make a faithful film of a book I enjoy though.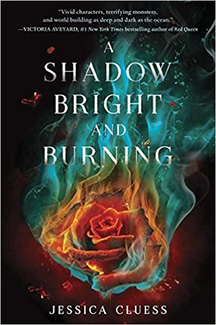 A Shadow Bright and Burning by Jessica Cluess–I just finished listening to the second book in this series and I described it to my husband as Godzilla or Pacific Rim meets sorcerers in Victorian London. You want to see it now, don't you?
The Dresden Files by Jim Butcher–I'm well aware that there was a short-lived series based on these books but here's the thing–I liked it. I liked it a lot. And it only lasted one season. As I searched for a link for this post, I saw that Fox optioned the series rights in 2018, so maybe we will get a reboot. Fingers crossed.
Mercy Thompson series by Patricia Wright–I tend to read The Dresden Files and the Mercy Thompson books in cycles together for some reason, so of course my above choice triggered this option. This is another fantastic series that would adapt well to the screen.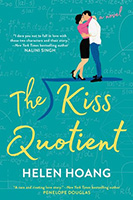 The Kiss Quotient by Helen Hoang–I'm not much of a romance reader but this book was absolutely charming. It's a great #ownvoices choice as the main character and the author are both on the Autism Spectrum. It looks like a screen adaptation is in development already.
Bloody Jack series by L. A. Meyer–There are no words for how much I love this series, especially as narrated by Katherine Kellgren. Jacky Faber's adventures never stop, she finds more trouble in a day than most people find in a lifetime, and she manages to surround herself with lovable people. Sign me up to watch the seafaring young lady's adventures on Netflix!
The 100-Year-Old-Man Who Climbed out the Window and Disappeared by Jonas Jonasson–This has already been filmed in the author's native Sweden and it was okay. There were so very many Forrest Gump-like cameos in the story that it would probably be better handled as a series. It would reach a wider audience in the States if it were filmed in English. I laughed so hard at Allan's misadventures, both in the present and the past!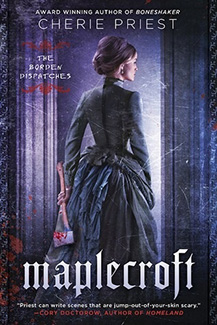 Maplecroft by Cherie Priest–I feel the creeping, barely-glimpsed horror of this Lizzie Borden/H. P. Lovecraft mashup would lend itself well to film. In the manner of Jaws or A Quiet Place, I was scared even though I didn't have a clear picture of what I should be afraid of.
Soulless by Gail Carriger–Really, will someone just film any of Ms. Carriger's novels for me, please? The arch humor, the romance, the fashion, the steampunk technology! It would all lend itself so well to film!
Geekerella by Ashley Poston–I grin until my face hurts when I read this series. Movie-goers are sure to find it appealing since it centers around "Excelsicon" (I interpret it as Atlanta's annual DragonCon) and a fictional variation of Star Trek or Star Wars.
Little Bee by Chris Cleave–I've avoided books that are set too firmly in the real world because my own on-screen preferences skew even more heavily to fantasy than my reading preferences do. But sometimes movies highlight an issue and present it in a way that can cause people to re-think their beliefs. Little Bee might do that for some immigration opponents. The main character is in an impossible position that feels entirely too grounded in modern-day politics and it wrenches at your heart-strings.
Have you read any of these books? Do you think they would be good choices for screen adaptations? What books would you have chosen? Link up every Tuesday at That Artsy Reader Girl!