---
I have an affiliate relationship with
Bookshop.org
and
Malaprop's Bookstore
in beautiful Asheville, NC. I will earn a small commission at no additional cost to you if you purchase merchandise through links on my site. Read more on my
affiliate page
.
---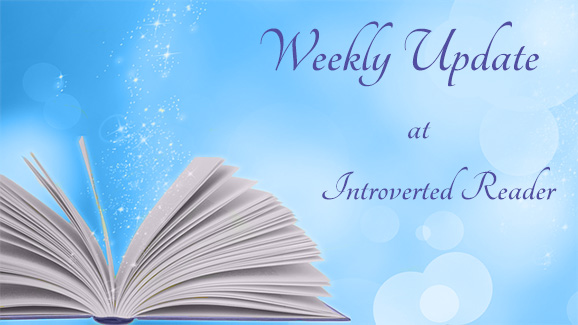 Welcome to my weekly update for April 18, 2021!
My best friend from high school and her husband (both fully vaccinated) are stopping by to see us this weekend on their way to their vacation. We can't wait to see them! I haven't seen them in over a year and my husband hasn't seen them for almost a year and a half.
Someone built this beautiful sand castle on Siesta Key and I took a picture on my morning walk.
Posted:
Spirals in Time: The Secret Life and Curious Afterlife of Seashells by Helen Scales–4 Stars
Fatima's Great Outdoors by Ambreen Tariq, illustrated by Stevie Lewis–5 Stars
The Classics Club Signup–50 classics I plan to read in the next 5 years.
Ten Book Titles That Work As Crayola Color Names
Read:
Fatima's Great Outdoors by Ambreen Tariq, illustrated by Stevie Lewis–I loved this book so much that I've already reviewed it. Link in the title.
The Ship of the Dead (Magnus Chase and the Gods of Asgard #3) by Rick Riordan, read by Michael Crouch–4 Stars. I haven't reviewed any of the books in this series so I won't write too much here. The action is fun and non-stop, as Riordan's loyal readers would expect. I do like that Magnus is more of a healer and peacemaker than a fighter. Don't get me wrong–I love all of Riordan's main characters. But Magnus is different in a way that I appreciate. Also, Riordan tends to write very diverse characters but he really goes all out in this particular series. He understands that representation matters.
Cosmic Queries: StarTalk's Guide to Who We Are, How We Got Here, and Where We're Going by Neil deGrasse Tyson and James Trefil–I only had two weeks to read this before it was due back at the library so I rushed. Accordingly, parts went over my head because I wasn't giving it the focus it required. It was interesting stuff so I might loop around and re-read what I can before I have to return it.
The Seeing Stone (Arthur Trilogy #1) by Kevin Crossley-Holland, read by Michael Maloney–4 Stars. Arthur di Caldicott is 13 years old in the year 1199 and training to be a knight's squire. Merlin gives him a piece of obsidian one day and in it, Arthur sees scenes from another Arthur's life. This book feels like setup for bigger things to come and I'm excited to see where the story goes.
Currently Reading: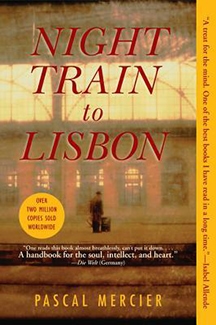 Night Train to Lisbon by Pascal Mercier, translated by Barbara Harshav
Boston Jacky by L. A. Meyer, read by Katherine Kellgren
Up Next:
I need to choose books for a couple of my challenges which are, unfortunately, at odds with each other this month. The Diversity Challenge is asking for a book featuring a Middle Eastern/South Asian author or character and the Book Voyage Challenge is looking for a book set in northern Asia. Any recommendations?
What did your week look like?
Deb Nance at Readerbuzz hosts The Sunday Salon and Kimberly at Caffeinated Book Reviewer hosts Sunday Post. Kathryn at Book Date hosts It's Monday! What Are You Reading?
I have an affiliate relationship with Malaprop's Bookstore/Cafe in beautiful Asheville, NC. I will earn a small commission at no additional cost to you if you purchase merchandise through links on my site.