---
I have an affiliate relationship with
Bookshop.org
and
Malaprop's Bookstore
in beautiful Asheville, NC. I will earn a small commission at no additional cost to you if you purchase merchandise through links on my site. Read more on my
affiliate page
.
---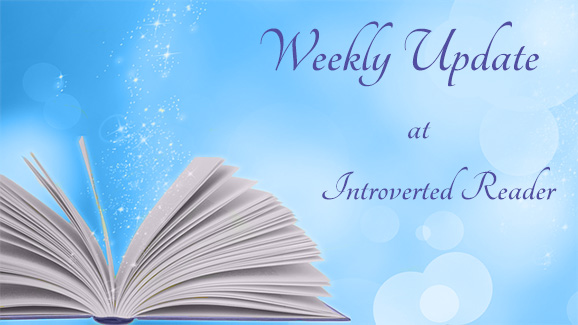 Welcome to my weekly update for December 4, 2022!
I hope everyone who celebrates had a wonderful Thanksgiving! My husband and I were on our own on Thanksgiving day but we flew down to San Diego the following Saturday to spend a long weekend with his cousin. They've taken us in and treated us like royalty for a lot of holidays since we started traveling in early 2019.
If you like reading Sarah Addison Allen's books (as I do), you should check her out on Instagram this month. Last year she shared a tiny Christmas story every day in December on that platform as a sort of virtual advent calendar. The stories were delightful. I was so excited to see that she's doing it again this year!
We felt late to the party but we drove in to Sacramento just before Thanksgiving to see Beyond Van Gogh: The Immersive Experience. We loved it! There were actually two different immersive van Gogh shows in town at the same time but this one was rated slightly better. The display is on about an hourlong loop. It was magical to watch his artwork come to life all around us. The soundtrack was fantastic too. We loved it so much that we hung around and watched it twice. I can't speak for all the different immersive shows but we highly recommend this one if you like van Gogh's art! These shows travel all over the country so if you haven't seen one yet, check the website I linked to or do a search and I bet one will be coming to your area soon.
Slideshow:
All images © Jennifer G. at Introverted Reader 2022
I love walking along the Embarcadero in San Diego. This day was cloudy but these sunbeams broke through in the late afternoon.
The Star of India, the world's oldest active sailing ship, docked along the Embarcadero
I liked this colorful mural we saw in San Diego, created by @heysarahtate
My husband's cousin's miniature dachshund. We hadn't seen her in almost two years so we weren't sure if she would remember us but she did! She jumped on our knees and asked to be picked up as soon as she saw us outside the airport! She loves nothing more than snuggling under her blankets.
Posted:
'Tis the season…for reading challenges! I'm hosting the Books in Translation and Southern Literature reading challenges again this year. The basic challenges are the same as past years but I've also added reading categories to add a different element for those who like that sort of challenge.
Read:
I have an affiliate relationship with Malaprop's Bookstore/Cafe in beautiful Asheville, NC. I will earn a small commission at no additional cost to you if you purchase merchandise through links on my site.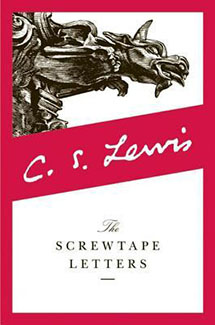 The Screwtape Letters by C. S. Lewis 🌟🌟🌟 (Link goes to my Goodreads review)
Currently Reading:
The Three Musketeers by Alexandre Dumas, translated by Richard Pevear
Shadow Princess (Taj Mahal #3) by Indu Sundaresan, read by Sneha Mathan
The Yosemite by John Muir
The Satanic Verses by Salman Rushdie–I had to return this to the library and since I'm tied up in some other big books, I keep postponing my turn
Up Next:
I'm almost finished with The Yosemite so I'll be looking for another nonfiction book. I'm also hoping that A Lot Like Christmas by Connie Willis will be available soon. I like Christmas/holiday reading but don't have much patience for overly-sentimental or poorly-written books that are rushed out to make a quick buck. The ones that fit my criteria are rarely available at the library. Any recommendations though?
What did your week look like?
Hosts:
Deb Nance at Readerbuzz hosts The Sunday Salon and Kimberly at Caffeinated Book Reviewer hosts Sunday Post. Kathryn at Book Date hosts It's Monday! What Are You Reading?
---