---
I have an affiliate relationship with
Bookshop.org
and
Malaprop's Bookstore
in beautiful Asheville, NC. I will earn a small commission at no additional cost to you if you purchase merchandise through links on my site. Read more on my
affiliate page
.
---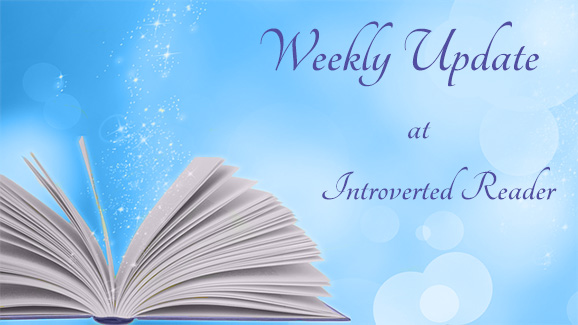 Welcome to my weekly update for June 12, 2022!
Two weeks in a row–I'm on a roll!
Last week, our adventures took a historical turn. We visited the Little Bighorn Battlefield National Monument, which you might know better as the site of Custer's Last Stand. I thought the park service did a great job of honoring the dead from both sides while acknowledging that the Native Americans in the battle were fighting to preserve their way of life against white settler encroachment and broken treaties. I liked that the Crow nation has a presence in the visitor's center and that the Crow people offer narrated bus tours of the battlefield. We missed the bus tour (a ranger talk ran long) but I hope to visit again in a couple of weeks and catch it then.
We also went to Pompey's Pillar, a sandstone outcropping famous because William Clark, of the Lewis & Clark Expedition, carved his name into the rock on his way back home in 1806. It was pretty cool to see his signature preserved in the rock, even if it is behind glass for protection now (sandstone erodes pretty easily).
Slideshow:
All images © Jennifer G. at Introverted Reader 2022
This stone marks the location where Lieutenant George Custer died in the Battle of the Little Bighorn. His body was removed and buried at West Point Cemetery in New York.
The picture is probably too small to read. It says "Mato Heton / Bear with Horns / A Minnikojou Lakota Warrior Fell Here on June 25, 1876 While Defending the Lakota Way of Life" There aren't as many markers for Native Americans as there should be simply because the nearby villagers immediately removed their bodies and took care of them in accordance with their own customs. Historians simply aren't sure who died and where. They've done the best they can with scant archeological evidence and oral history.
William Clark's signature carved into Pompey's Pillar
Pompey's Pillar. The clouds and blue sky were really showing off the day of our visit.
Prairie dogs! So cute!
Posted:
Nothing.
Read:
I have an affiliate relationship with Malaprop's Bookstore/Cafe in beautiful Asheville, NC. I will earn a small commission at no additional cost to you if you purchase merchandise through links on my site.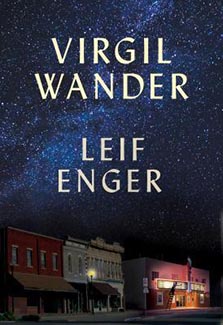 Virgil Wander by Leif Enger 🌟 🌟 🌟
Aristotle and Dante Dive into the Waters of the World (Aristotle & Dante #2) by Benjamin Alire Sáenz, read by Lin-Manuel Miranda 🌟 🌟 🌟 🌟
Currently Reading:
Invisible Man by Ralph Ellison
Salt to the Sea by Ruta Sepetys, read by a cast
Drawdown: The Most Comprehensive Plan Ever Proposed to Reverse Global Warming, edited by Paul Hawken
Up Next:
Something fun! I've picked up a lot of serious books lately and I usually like fluffier reading in the summer months. Any recommendations?
What did your week look like?
Deb Nance at Readerbuzz hosts The Sunday Salon and Kimberly at Caffeinated Book Reviewer hosts Sunday Post. Kathryn at Book Date hosts It's Monday! What Are You Reading?
---