---
I have an affiliate relationship with
Bookshop.org
and
Malaprop's Bookstore
in beautiful Asheville, NC. I will earn a small commission at no additional cost to you if you purchase merchandise through links on my site. Read more on my
affiliate page
.
---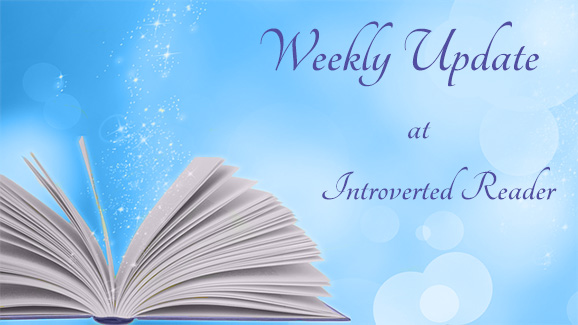 Welcome to my weekly blog update for April 3, 2016!
Holy smokes. I didn't mean to take such a long break! The last time I posted was on February 21 but I have read quite a bit since then. I'm so brain-dead by the time I get home from work, I only want to veg out, which means either reading or tv. No staring at the computer and writing my own words. I went to San Francisco for a meeting one weekend in March. Usually I'm so busy at these things that I don't have time to explore. This time I flew across the country and stayed away for 3 days for a 5-hour meeting. Lots of time to play, even factoring in the two days of travel! I've visited the city before but my co-worker hadn't so we took a cruise of the bay and a double-decker bus tour of the downtown area. It was a nice trip!
Posted:
Nothing.
Read Over the Past Six Weeks:
The Iron King by Julie Kagawa
Save the Date by Mary Kay Andrews, read by Kathleen McInerney
Don't Lets Go to the Dogs Tonight: An African Childhood by Alexandra Fuller
Stars Above by Marissa Meyer, read by Rebecca Soler
Guests on Earth by Lee Smith
The Martian by Andy Weir
The Cats of Tanglewood Forest by Charles de Lint, illustrated by Charles Vess
Magnolia Wednesdays by Wendy Wax
Hot Six by Janet Evanovich
The Light in the Ruins by Chris Bohjalian
I Am Half-Sick of Shadows by Alan Bradley, read by Jayne Entwistle
Someplace to be Flying by Charles de Lint
In Cold Blood by Truman Capote
The Calligrapher's Daughter by Eugenia Kim, read by Jane McDowell
Lady of Devices by Shelley Adina
Currently Reading:
Blackbird House by Alice Hoffman
The Bookshop Book by Jen Campbell
As You Wish: Inconceivable Tales from the Making of The Princess Bride by Cary Elwes and Joe Layden, read by Cary Elwes and many other cast and crew members (Yes, this is as much fun as you think it is)
Cobweb Bride by Vera Nazarian (My gym book, so it will take me a while to read)
Up Next:
I'm not sure. Possibly The Rag & Bone Shop by Jeff Rackham.
What are you reading this week?
It's Monday! What Are You Reading? is hosted by Kathryn at Book Date. Sunday Post is hosted by Kimberly at Caffeinated Book Reviewer.
I have an affiliate relationship with Malaprop's Bookstore/Cafe in beautiful Asheville, NC. I will earn a small commission at no additional cost to you if you purchase merchandise through links on my site.