---
I have an affiliate relationship with
Bookshop.org
and
Malaprop's Bookstore
in beautiful Asheville, NC. I will earn a small commission at no additional cost to you if you purchase merchandise through links on my site. Read more on my
affiliate page
.
---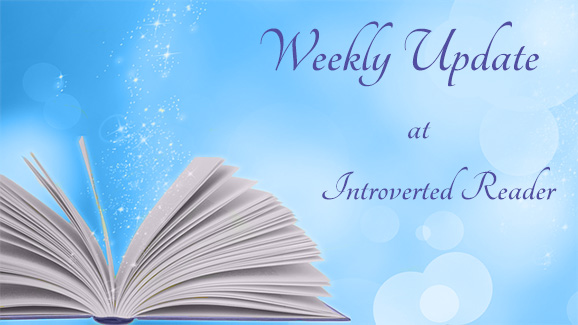 Welcome to my weekly blog update for February 21, 2016!
Well, it's been a rough couple of weeks. Just as I pressed the "Publish" button on my last Sunday/Monday post, my mom called to let me know that one of my grandmothers had passed away. Of course I'm upset and miss her, but when I step back to look at it, we were blessed to have her so long and she was blessed with a gentle passing. She was almost 94, she still lived at home with one of my aunts to help her, she hadn't been sick, and she just laid down for a nap and never woke up. She was a sweet, quiet woman who was full of grace and we'll all miss her terribly.
I did have several things scheduled to post, so it hasn't quite been a wasteland around here.
Posted:
Review: Shotgun Lovesongs by Nickolas Butler, read by Ari Fliakos, Maggie Hoffman, Scott Shepherd, Scott Sowers, and Gary Wilmes–4.5 Stars
Review: Journey to the Center of the Earth by Jules Verne, translated by Frederick Amadeus Malleson–3 Stars
Read:
River Marked by Patricia Briggs
The Scorpio Races by Maggie Stiefvater
Currently Reading:
Someplace to be Flying by Charles de Lint–This is a re-read for the umpteenth time of one of my favorite books. I'm slowly (re)reading all of the books set in this fictional world in order. They aren't necessarily a series but I am interested to see how they flow together. I originally read them as I could get my hands on them at the library and/or bookstore.
In Cold Blood by Truman Capote
The Calligrapher's Daughter by Eugenia Kim, read by Jane McDowell
Lady of Devices by Shelley Adina–This is my read-at-the-gym book, so it will take me a while to get through it.
Up Next:
I might finish The Calligrapher's Daughter soon. If I do, I'll be in the mood for something fun like I Am Half-Sick of Shadows by Alan Bradley or The Blood of Olympus by Rick Riordan.
What are you reading this week?
It's Monday! What Are You Reading? is hosted by Kathryn at Book Date. Sunday Post is hosted by Kimberly at Caffeinated Book Reviewer.
I have an affiliate relationship with Malaprop's Bookstore/Cafe in beautiful Asheville, NC. I will earn a small commission at no additional cost to you if you purchase merchandise through links on my site.