---
I have an affiliate relationship with
Bookshop.org
and
Malaprop's Bookstore
in beautiful Asheville, NC. I will earn a small commission at no additional cost to you if you purchase merchandise through links on my site. Read more on my
affiliate page
.
---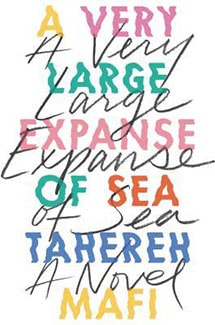 Title: A Very Large Expanse of Sea
Author: Tahereh Mafi
Genre: Contemporary Fiction
Audience: Young Adult
Format: E-book
My Synopsis:
Shirin is a second-generation American of Iranian descent. Her family is Muslim and she chooses to wear a hijab. In 2002, only one year after 9/11, she is disgusted with humanity. She's had one too many teachers ask if she speaks English, listened to one too many "jokes" about terrorists, had one too many strangers tell her to go back where she came from, and in general just had enough. She's angry, withdrawn, and sullen. More often than not, she walks with her head down, listening to music under her hijab, and trying to ignore the jerks around her. But then she meets a guy who just won't be ignored. Ocean makes stupid assumptions about her too but he also asks honest questions, listens to the answers, and genuinely tries to learn from his mistakes.
My Review:
Wow. I stumbled on this title while I was looking for ideas for #ownvoices books for the Diversity Challenge prompt this month. I wasn't too much older than Shirin when 9/11 happened and I remember all the anti-Muslim attacks and rhetoric at the time. I'm not a huge fan of contemporary/realistic young adult books but this one piqued my interest. I wanted to see a historic time that I lived as a white Christian through the eyes of someone who was (and unfortunately still is) on the receiving end of so much unwarranted hate, anger, and violence.
Shirin is so relatable, despite our obvious differences. Who wouldn't be angry and withdrawn after all she's experienced, especially when she was born in the US and speaks better English and gets better grades than most of the people who give her a hard time?
"I'm tired as hell, Mr. Jordan. I've been trying to educate people for years and it's exhausting. I'm tired of being patient with bigots. I'm tired of trying to explain why I don't deserve to be treated like a piece of shit all the time. I'm tired of begging everyone to understand that people of color aren't all the same, that we don't all believe the same things or feel the same things or experience the world the same way." I shook my head, hard. "I'm just—I'm sick and tired of trying to explain to the world why racism is bad, okay? Why is that my job?"
But she doesn't realize how much that anger is affecting her. She doesn't realize that by withdrawing and refusing to form or seek any friendships, she's letting racists dictate her actions. Her outgoing, handsome brother and his friends finally point out how scary and intimidating she is and Shirin is truly taken aback. She's aiming for unapproachable and unconcerned, not frightening.
"Just try to be happy," Jacobi finally said to me. "Your happiness is the one thing these assholes can't stand."
As Shirin settles into her new school and starts to slowly open up to a handful of friends, others start to pay more attention to her. And life gets so much harder for her. I was furious, especially when parents and teachers started showing their hateful underbellies. Shirin is fictional but countless real people share her experiences. I just don't understand what drives some cowards to be so cruel to those they view as The Other.
Ocean was a blueprint of what vulnerable people might need from an ally. Be there in the good and the bad times. Stand beside those who come under attack and defend them when they can't defend themselves. Understand when they're having a bad day and might not be the best company. Speak up for them when the opportunity arises. He did all these things and more. He came across as a little too perfect for my taste but he has a good heart and I was proud of him. He's unbelievably open about his feelings and helps Shirin come out of her hardened shell.
I tore through this book because I so desperately wanted to know what was going to happen. I was seriously worried about these two. The ending was a bit of a letdown and the only reason I'm rating this 4.5 stars instead of 5.
I highly recommend this if you want to read about characters who feel so real, you expect them to step off the page. For me, and probably for others with a background similar to mine, it was heartbreaking, infuriating, and eye-opening to read about Shirin's experiences.
Similar Books:
If you liked A Very Large Expanse of Sea, you might also like my reviews of
Reading Challenge: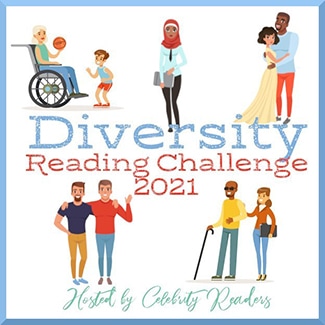 Purchase:
Buy A Very Large Expanse of Sea from Malaprop's Bookstore in Asheville, NC
---