---
I have an affiliate relationship with
Bookshop.org
and
Malaprop's Bookstore
in beautiful Asheville, NC. I will earn a small commission at no additional cost to you if you purchase merchandise through links on my site. Read more on my
affiliate page
.
---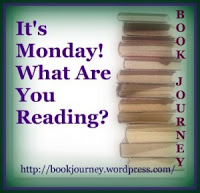 It's Monday!  What Are You Reading? is hosted by Sheila at Book Journey.
Over the past two weeks, I've
Read:
The Zookeeper's Wife by Diane Ackerman–An important Holocaust story, but I felt the book lacked focus.
Three To Get Deadly by Janet Evanovich–My first time through this fun mystery series, and I have to say I'm loving Morelli. Ranger has me intrigued.
Plant Life by Pamela Duncan–As in a factory kind of plant. I always love books set around where I live, and this was no exception.
The Fixer Upper by Mary Kay Andrews, read by Isabel Keating–I finally finished this on audio and I loved it!
Reviewed:
Into Thin Air by Jon Krakauer–4 Stars
Alice at Heart by Deborah Smith–4 Stars
Fortune's Fool by Mercedes Lackey–4 Stars
Mockingjay by Suzanne Collins–4 Stars
Mansfield Park by Jane Austen–3 Stars
Currently Reading:
Stiff: The Curious Lives of Human Cadavers by Mary Roach, which is mostly interesting and oddly funny.
North and South by Elizabeth Gaskell–I've barely started it, but I'm excited to "meet" Mr. Thornton!
Up Next:
I am browsing for a new audiobook to download from my library as I write this. I don't have anything in particular in mind. Any suggestions?
What are you reading this week?
---