---
I have an affiliate relationship with
Bookshop.org
and
Malaprop's Bookstore
in beautiful Asheville, NC. I will earn a small commission at no additional cost to you if you purchase merchandise through links on my site. Read more on my
affiliate page
.
---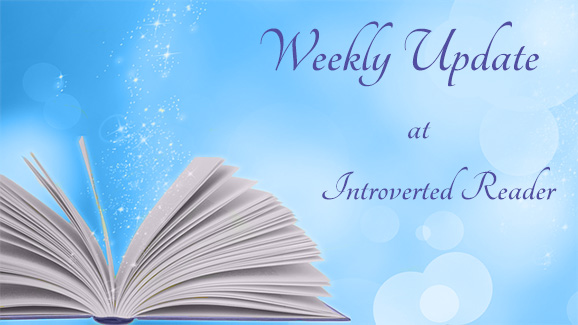 Welcome to my weekly update for February 26, 2023!
I've had to work on some background security stuff on the blog, so if you have trouble commenting or notice anything amiss, please contact me.
I took another long unintentional blogging break but hopefully I can get back into a groove for the next few months. Hopefully.
My husband, Luis, wrapped up his contract as a healthcare traveler in Lodi, CA on December 23 and we flew home to NC for a couple of weeks at Christmas. Yay!
Because we live in our RV while he's working, we head south for the winter, along with seemingly all the other RVers and retirees in the country. So long story short, between having difficulty finding a long-term campground to stay in and his job market going a bit wonky, Luis was between jobs for two months. Ugh.
We didn't do much exploring because we needed good cell service for the job search. Almost every job he applied for was in Texas or further east so we drove that direction. We visited my brother-in-law and his family while we were in San Antonio. We haven't seen them since Christmas 2019 so that was fun. Luis finally got a job sorted out and realized that we had extra time. So we booked flights to visit my husband's parents in Naples, FL. It was heavenly to soak up all that south Florida sun.
We flew back to our camper in San Antonio and drove to my husband's next job assignment… back in California! Life rarely works out the way you plan, does it? We're in Escondido. We've been in southern California two other times with Luis's job, both times in 2020. Because of all the pandemic closures during those stays, there are still a lot of things we want to do. We'll also spend time with Luis's cousin and his little family. We look forward to getting out and about!
I'm sharing pictures from our trip to Organ Pipe Cactus National Monument during a weekend stopover in Arizona on our way to Texas. We loved it and wish we'd had more time to spend there. Nearby Saguaro National Park is one of my husband's favorite parks (I do appreciate it but I like green too much to call it one of my favorites). When we got to Organ Pipe, Luis immediately announced, "This is even better than Saguaro! Why haven't they made this a national park yet?" I have to agree with him. Civilization is encroaching on Saguaro but Organ Pipe is very remote and feels more national park-ish. You should visit if you're ever in the area.
Slideshow:
All images © Jennifer G. at Introverted Reader 2023
Landscape dotted with saguaro cacti
Organ pipe cactus. It's easy to see where the name comes from, isn't it?
Arch Canyon
Cristate, or crested, saguaro cactus
Posted:
Since my last update on Christmas Day, I've shared
2023 Reading Challenges I've Joined
Recent Additions to My Book Collection
Read:
I have an affiliate relationship with Malaprop's Bookstore/Cafe in beautiful Asheville, NC. I will earn a small commission at no additional cost to you if you purchase merchandise through links on my site.
Since my last update on December 25, I've read
Currently Reading: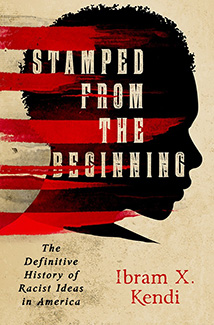 Stamped from the Beginning: The Definitive History of Racist Ideas in America by Ibram X. Kendi
Bluebird, Bluebird by Attica Locke, read by J. D. Jackson
Up Next:
We're still settling in and Stamped is really slowing down my reading pace. I probably won't finish anything this week.
What did your week look like?
Hosts:
Deb Nance at Readerbuzz hosts The Sunday Salon and Kimberly at Caffeinated Book Reviewer hosts Sunday Post. Kathryn at Book Date hosts It's Monday! What Are You Reading?
---