---
I have an affiliate relationship with
Bookshop.org
and
Malaprop's Bookstore
in beautiful Asheville, NC. I will earn a small commission at no additional cost to you if you purchase merchandise through links on my site. Read more on my
affiliate page
.
---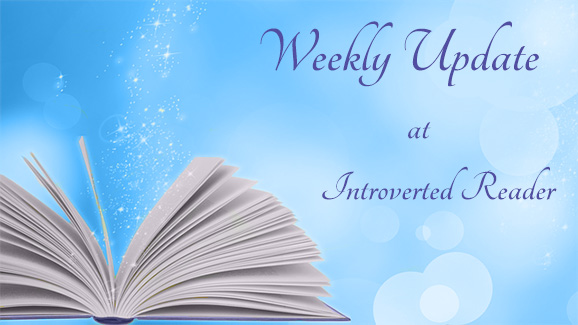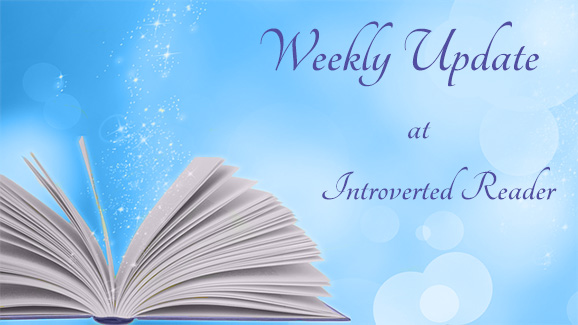 Welcome to my weekly update for July 30 2023!
Oh my goodness. I knew it had been a while since my last update but I didn't realize that it had been over four months! It's been a busy season.
My sister visited us in Escondido, CA the first week in May. We had a great time sightseeing all over southern California. My husband (a traveling healthcare professional) finished his hospital work contract there and had two weeks off before he started his next work assignment. We decided to take the scenic route. We visited Valley of Fire State Park near Las Vegas then made our way through Capitol Reef, Canyonlands, and Arches National Parks. There were some holdups with my husband's paperwork for his new work contract so we ended up with three weeks off instead of the two we had planned. We headed off to Vancouver, BC. Then we finally got to our location for the summer and settled down in Coeur d'Alene, Idaho. This is spectacular lake country with lots of great bike paths! We don't own any water toys like a boat or even a kayak, but we like hiking, walking, and biking beside bodies of water. We drove to North Cascades National Park for my husband's first weekend off from work and had a great time there too.
Slideshow:
All images © Jennifer G. at Introverted Reader 2023
Posted:
10 of My Favorite Audiobook Narrators
The Last Mrs. Parrish by Liv Constantine: Book Review 🌟🌟🌟
10 Sets of Book Characters Who Should Meet
Read:
I have been busily reading. I've read 26 books since my last update. I won't list them all here but you can look at my read shelf on GoodReads if you're curious. Here are some standouts:
How To Be A Good Creature: A Memoir in Thirteen Animals by Sy Montgomery 🌟🌟🌟🌟🌟 This was so good that I decided to turn right around and re-read it as soon as I finished it.
When Women Were Dragons by Kelly Barnhill, read by Kimberly Farr 🌟🌟🌟🌟🌟 Hear women roar! What an empowering magical realism/fantasy novel!
A British Girl's Guide to Hurricanes and Heartbreak by Laura Taylor Namey 🌟🌟🌟🌟 I actually accepted a book for review for the first time in years! This is a follow-up, though not exactly a direct sequel, to A Cuban Girl's Guide to Tea and Tomorrow by the same author, which I really enjoyed. My review is scheduled for September 26, when the book releases.
Shubeik Lubeik, written, illustrated, and translated by Deena Mohamed 🌟🌟🌟🌟🌟 This graphic novel snuck up on me. It was a solid 4-star read but after I finished it, I just kept mulling it over so I bumped it up to 5 stars. This is long for a graphic novel but the author packs even more into it than I expected.
Ladies of Liberty: The Women Who Shaped Our Nation, written and read by Cokie Roberts 🌟🌟🌟🌟 Spanning the roughly 30 years from the presidencies of John Adams to James Monroe, Ms. Roberts really brings the first ladies and their contemporaries to life using their own letters, journals, and publications. This was endlessly fascinating. These ladies were feisty and opinionated!
Stamped from the Beginning: The Definitive History of Racist Ideas in America by Ibram X. Kendi 🌟🌟🌟🌟 I learned a lot from this book. I mean, a lot a lot. It was especially interesting to read about affirmative action and the history of the SAT and other "objective" placement tests as the Supreme Court reversed affirmative action. It was very dense so I had to read a bit and take a break, read a bit, and take a break. It took me five months to read. I have never taken that long to read a book in my life. Put on your patient hat or pick up Stamped: Racism, Antiracism, and You by Jason Reynolds and Ibram X. Kendi, which is the young adult version of this book, if you want a faster read.
Eruption: The Untold Story of Mount St. Helens by Steve Olson 🌟🌟🌟🌟 Since my husband works in the cardiac cath lab, he has to regularly be on call for emergencies (like heart attacks) that come in to the hospital after hours or on weekends. He got called in this week at 2:45 in the morning. I usually sleep so hard that I barely notice he's gone. I was wide awake when he left this time. I grabbed my book and thought I would read myself to sleep. I was in the middle of a history section, which was not my favorite. There was some relevance to the overarching narrative but some things felt irrelevant to me. Well, I finished the history within a couple of pages and then the volcano finally blew. When my husband came home at 4:45, I was still reading as fast as I could. He had to leave to go back to work for his regular shift at 5:30 and I was still reading. I finally finished at 6:00 in the morning. Needless to say, I found the last half of the book gripping, especially since we visited the volcano a few years ago (see a couple of our pictures on this weekly update post from August 23, 2020).
Currently Reading:
The Dragon Book, edited by Jack Dann and Gardner Dozois
Blitz (The Checquy Files #3) by Daniel O'Malley, read by Moira Quirk
The Hour of Land: A Personal Topography of America's National Parks by Terry Tempest Williams–I bought this at Back of Beyond Books, a great independent bookstore in Moab, Utah. Apparently the author lives somewhere in that area.
Up Next:
I don't know what I'll be in the mood for. I hit a weird sort of reading slump this spring that left me reading a lot of middle grade fantasy and finishing up some series but I seem to finally be breaking out of that phase.
What did your week look like?
Hosts:
Deb Nance at Readerbuzz hosts The Sunday Salon and Kimberly at Caffeinated Book Reviewer hosts Sunday Post. Kathryn at Book Date hosts It's Monday! What Are You Reading?
---