---
I have an affiliate relationship with
Bookshop.org
and
Malaprop's Bookstore
in beautiful Asheville, NC. I will earn a small commission at no additional cost to you if you purchase merchandise through links on my site. Read more on my
affiliate page
.
---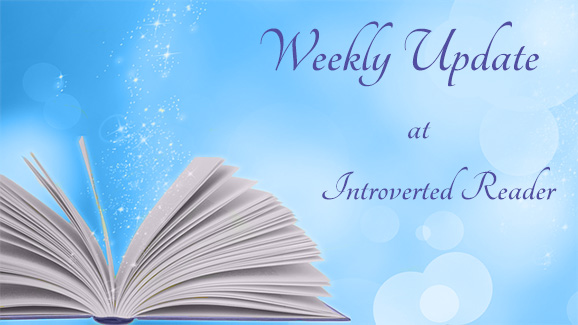 Welcome to my weekly update for June 27, 2021!
If you're new here, you might not know that my husband is a traveling healthcare professional. He accepts three-month assignments to fill staffing needs at hospitals around the country and I tag along. I take care of chores and errands while he's at work so that we can explore on his days off. We completed his last assignment in Sarasota, Florida earlier this month. We're now in Anchorage, Alaska! It's warmer here than you probably expect, with highs in the mid-60s and lows in the mid-50s, but still a bit of a shock to our systems! The sun sets at around 11:30 pm and rises around 4:30 am but the sky never truly gets dark. We're getting adjusted though!
We normally travel in our motorhome but we didn't want to drive 4000+ miles from home, cross the Canadian border (allowed for essential workers but it still sounds like a pain), and find a campground near the hospital. So this time we flew in, rented a furnished apartment, and borrowed a car from a friend of a friend. We're used to rolling into town, plugging in the RV, and immediately sightseeing, so this experience has been different for us. We've had a lot of little chores that seem to take a lot of time. We haven't gotten out much yet but hope to this weekend now that we're settled in.
We visited the Alaska Wildlife Conservation Center on Tuesday. It was so cool to see all those native animals in their own environment! Let me know if you've visited Anchorage and have any suggestions for things we need to see!
The brown bear is a resident at the Wildlife Center so he was behind a fence and we were up on a boardwalk in a very controlled experience. That's as close as I ever hope to be to one of those intimidating beauties!
The red barn is on the Wildlife Center property. I just liked the contrast against those snow-covered mountains.
The mountains and glaciers are on the Turnagain Arm on the drive from Anchorage to the Wildlife Center.
Posted: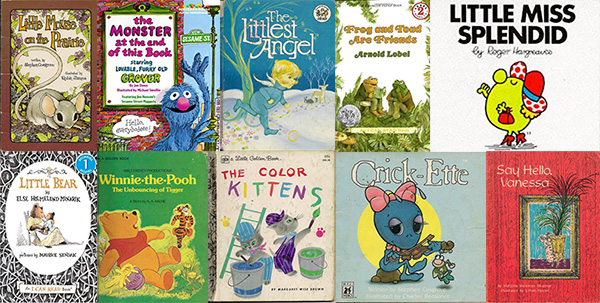 Top Ten Picture Books from My Childhood
Read: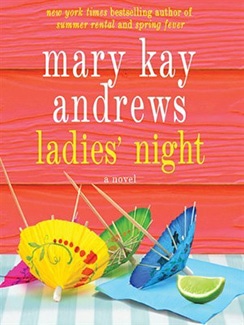 Ladies' Night by Mary Kay Andrews, read by Kathleen McInerney–4 Stars
Currently Reading:
The Scarlet Pimpernel by Baroness Emmuska Orczy
The Golden Tresses of the Dead (Flavia de Luce #10) by Alan Bradley, read by Jayne Entwistle
Code Girls: The Untold Story of the American Women Code Breakers of World War II by Liza Mundy
Reading Challenge Update:
I'm including this in an effort to hold myself accountable. I'll try to remember to update at the end of each month. Challenge title links go to my personal progress page and host links go to the relevant sign-up page.
Up Next:
I like to read books set in the states where we're currently located. Several different lists inform my choices but if you have any personal recommendations for books set in Alaska, I'd love to know! I read The Snow Child earlier this year and The Call of the Wild several years ago.
What did your week look like?
Deb Nance at Readerbuzz hosts The Sunday Salon and Kimberly at Caffeinated Book Reviewer hosts Sunday Post. Kathryn at Book Date hosts It's Monday! What Are You Reading?
I have an affiliate relationship with Malaprop's Bookstore/Cafe in beautiful Asheville, NC. I will earn a small commission at no additional cost to you if you purchase merchandise through links on my site.