---
I have an affiliate relationship with
Bookshop.org
and
Malaprop's Bookstore
in beautiful Asheville, NC. I will earn a small commission at no additional cost to you if you purchase merchandise through links on my site. Read more on my
affiliate page
.
---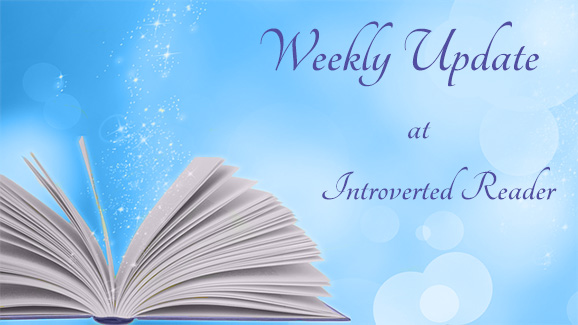 It's Monday! What Are You Reading? is hosted by Sheila at Book Journey.
I have been AWOL for a while now, but I'm going to grab this opportunity to try to jump back into my blogging routine, such as it is. Here's what's happened since my last Monday post on July 8.
Posted:
Review: The Heart is a Lonely Hunter by Carson McCullers
Character Connection featuring CeeCee Honeycutt from the book of basically the same name by Beth Hoffman
Read:
I have been reading a lot! I think all the factual reading I've been doing for work has left me hungry for fiction. Keep in mind this is what I've read over about a month.
The Physick Book of Deliverance Dane by Katherine Howe—Mostly loved it but the main character drove me a little crazy.
In the Garden of Beasts: Love, Terror, and an American Family in Hitler's Berlin by Erik Larson, read by Stephen Hoye–Very interesting but I think I would have followed along better in print. It wasn't the narrator, it was me.
First Person America by Ann Banks–Fascinating but the organization made the stories get a little repetitious
In Odd We Trust by Dean Koontz and Queenie Chan–Eh. I love Odd Thomas but this just didn't get quite deep enough into his head to suit me.
Saving CeeCee Honeycutt by Beth Hoffman–A mostly fun book with engaging characters
Juniper Berry by M. P. Kozlowsky–A little darkness for the middle grade crowd. I liked it.
Madame Tussaud by Michelle Moran–Absolutely loved this! One of my favorites of the year!
Currently Reading:
State of Wonder by Ann Patchett–Enjoying so far
The Hemingses of Monticello by Annette Gordon-Reed–I've barely started this but the mention of Jefferson in Madame Tussaud sent me on the hunt for it.
The Prince of Frogtown by Rick Bragg, read by the author–I'm actually downloading it as we speak. As I read Ava's Man by Rick Bragg, I kept thinking the only way it could be better was if it was on audio. Needless to say, I have high hopes.
From the Ashes by Jeremy Burns–Interesting enough. It's my gym book and it's serving it's purpose.
Up Next:
I'm getting through State of Wonder pretty quickly. I grabbed a few graphic novels while I was at the library Saturday, so I'm sure one of those will be next. If you're curious, I have The Night Bookmobile by Audrey Niffenegger, Daytripper by Fábio Moon and Gabriel Bá and The Facts in the Case of the Departure of Miss Finch by Neil Gaiman and Michael Zulli.
What are you reading this week?
---