---
I have an affiliate relationship with
Bookshop.org
and
Malaprop's Bookstore
in beautiful Asheville, NC. I will earn a small commission at no additional cost to you if you purchase merchandise through links on my site. Read more on my
affiliate page
.
---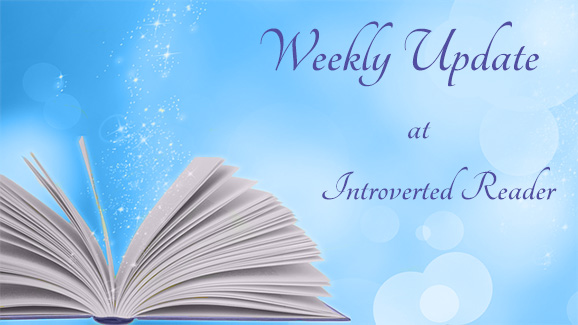 Welcome to my weekly update for April 11, 2011! It's Monday! What Are You Reading? is hosted by Sheila at Book Journey.
Over the past two weeks, I've
Read:
The Evolution of Calpurnia Tate by Jacqueline Kelly–Loved it!
The Alchemyst by Michael Scott, read by Denis O'Hare–Pretty good.
The Goose Girl by Shannon Hale–Loved this one as well!
Wild Orchid: A Retelling of "The Ballad of Mulan" by Cameron Dokey–A little too straightforward for my taste
Dreams Made Flesh by Anne Bishop–My sister and I call this series book crack.
Reviewed:
Stiff: The Curious Lives of Human Cadavers by Mary Roach
Embroideries by Marjane Satrapi
Two for the Dough by Janet Evanovich
Three to Get Deadly by Janet Evanovich
Kat, Incorrigible by Stephanie Burgis
Percy Jackson & The Olympians: The Sea of Monsters by Rick Riordan
Currently Reading:
The Maze Runner by James Dashner, read by Mark Deakins–Exciting, but I'm getting frustrated by the fact that no one will tell the main character anything
Jack of Kinrowan by Charles de Lint–I've read this a couple of times in the past but I'm re-reading it for Fairy Tale Fortnight.
Rising Tide: The Great Mississippi Flood of 1927 and How It Changed America by John M. Barry–Slowly plugging away
Up Next:
I just requested Survival in Auschwitz by Primo Levi and I'm planning on picking up Number the Stars by Lois Lowry at the same time. I don't know if I'll get to anything else. My brother-in-law is getting married this weekend in Tampa, so I don't know how much time I'll have to read.
Events:
I announced Holocaust Remembrance Week, an event I'm hosting May 1-8. Click the link for details.
I met Susan Vreeland, author of Girl in Hyacinth Blue and Clara and Mr. Tiffany, at a reception and signing on Tuesday. I had a very good time and highly recommend her books. I'll hopefully get something posted about it soon!
I intended to take part in the Read-a-thon on Saturday, but responsibility called and I painted and cleaned the garage instead. I hope everyone who did get to participate had a great time!
What are you reading this week?
---