---
I have an affiliate relationship with
Bookshop.org
and
Malaprop's Bookstore
in beautiful Asheville, NC. I will earn a small commission at no additional cost to you if you purchase merchandise through links on my site. Read more on my
affiliate page
.
---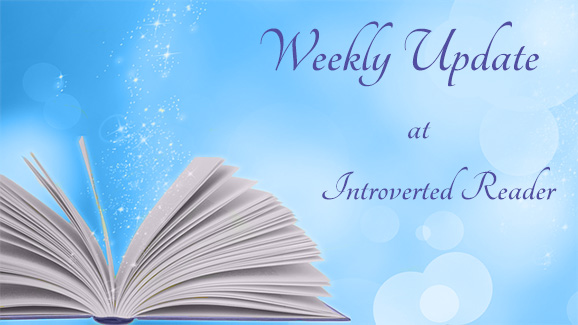 Welcome to my weekly update for August 1, 2021!
One of my friends visited us here in Alaska from July 18 – 26 and we were so busy that I missed posting last week. She hasn't been on a real vacation since 2014 so she wanted to make this one count. She sure did! We both love to hike so that's what we did most days. We hiked something like 45 miles with 7000 feet of elevation gain in five days. My feet were unhappy with me! But we saw so many beautiful views of glaciers, bodies of water, and wildlife.
The one non-hiking activity that she wanted to do for sure was a train ride. We rode the train from Anchorage to Seward, took a cruise around Kenai Fjords National Park, and caught the train back to Anchorage. What a day! The train afforded us beautiful views of glaciers and their lakes and rivers. We saw an unbelievable amount of wildlife on our cruise as well as watching Aialik Glacier calving into the bay! The captain pointed out horned and tufted puffins, Steller sea lions, a mountain goat, Dall's porpoises, harbor seals, sea otters, bald eagles, and a black bear swimming up onto an island. We caught a glimpse of a whale tail and some other whales blowing in the distance but never got a good look at one. It was a day to remember, that's for sure!
We haven't downloaded animal pictures from my husband's nice camera yet but here are a few highlights we took with our cell phones.
Slideshow:
Images © Jennifer G. at Introverted Reader
Aialik Glacier
Resurrection Bay
Crystal Lake
Somewhere on the drive away from the Crow's Pass trailhead. Those pink flowers are fireweed.
Posted:
I haven't posted anything since my last update.
Read:
Changes (The Dresden Files #12) by Jim Butcher–2 Stars. This entry has phenomenal ratings on GoodReads and I did like all the bombshells. My jaw seriously dropped after reading only the first sentence! However, Harry was just too angry in this book for me (admittedly, he had excellent reasons). And, holy smokes, how many times can one book contain the word will? The answer is 279. I checked on my Kindle. We know that will drives Harry's magic at this point in the series. There's no need to thrust it in our faces every time he casts a spell. It all just felt too… testosterone-fueled for my taste. I'm continuing with the series but I hope the copyeditor gets all that will under control.
A Winter's Promise (The Mirror Visitor #1) by Christelle Dabos, translated by Hildegarde Serle–3 Stars. Ashley Poston (author of the Once Upon a Con books) recommended this series on Instagram so I had high hopes for it. The world-building and intrigue were interesting but the characters didn't seem very well developed to me. The romantic element seemed to spring out of nowhere. The translation was decent overall but there were a few awkward turns of phrase that reminded me I was reading a translated work. I have added the second book to my list in hopes that the series improves though.
Currently Reading: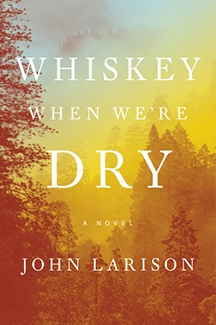 Whiskey When We're Dry by John Larison, read by Sophie Amoss
Ada Blackjack: A True Story of Survival in the Arctic by Jennifer Niven
Reading Challenge Update:
I'm including this in an effort to hold myself accountable. I'll try to remember to update at the end of each month. Challenge title links go to my personal progress page and host links go to the relevant sign-up page.
Up Next:
I just got back from the library, where I checked out Stormsong (The Kingston Cycle #2) by C. L. Polk, A Cold Day for Murder (Kate Shugak #1) by Dana Stabenow, and Arabian Nights (and Days) (Fables #7) by Bill Willingham. I'm going to read Stormsong first as a late entry for July's Diversity Reading Challenge prompt.
What did your week look like?
Deb Nance at Readerbuzz hosts The Sunday Salon and Kimberly at Caffeinated Book Reviewer hosts Sunday Post. Kathryn at Book Date hosts It's Monday! What Are You Reading?
---