---
I have an affiliate relationship with
Bookshop.org
and
Malaprop's Bookstore
in beautiful Asheville, NC. I will earn a small commission at no additional cost to you if you purchase merchandise through links on my site. Read more on my
affiliate page
.
---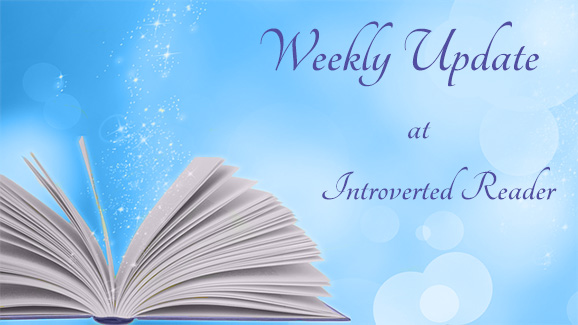 Welcome to my weekly update for March 12, 2023!
I saw a Facebook post several weeks ago asking for volunteers to be virtual moderators for a kids' program at the North Carolina Arboretum, which is in my hometown. I'm not working while my husband and I travel with his job but I have a surprisingly hard time volunteering at places that interest me, i.e., libraries. Since they're government entities and there are always lots of kids around, volunteers usually have to go through a background check. That's fine–I promise I don't have any skeletons in my closet–but I've been told that the library's cost in paying for the background check isn't justified by the amount of time that I'll be in any one place. It's a bummer but I understand. Everyone has to weigh costs and benefits. I was able to volunteer for the Friends of the Library in Old Orchard Beach, Maine our first summer traveling though, and I loved it!
Anyway, back to this virtual volunteer thing. The object of the program at the arboretum is to get kids outside, exploring, and participating in citizen science. They take pictures of whatever they come across in their explorations, identify it to the best of their abilities, and upload it to a website. That's where the virtual volunteers come in. They verify the identification or gently steer the child in the correct direction, post some encouraging words, send the picture over to iNaturalist, and award points to the child for each submission. The kids earn badges and points they can redeem for prizes. I love to be outside and I'm constantly using apps to identify what I find. And it's all virtual so I can volunteer from anywhere and for as long as I want! It's like a volunteer position that was made just for me! I had my remote training on Wednesday and now I'm ready to get cracking! I had to ask my trainer how long my comments back to the child can be. I'm very quiet in person but, as you can see, if you give me a keyboard, I have entirely too much to say. She just told me not to write a thesis!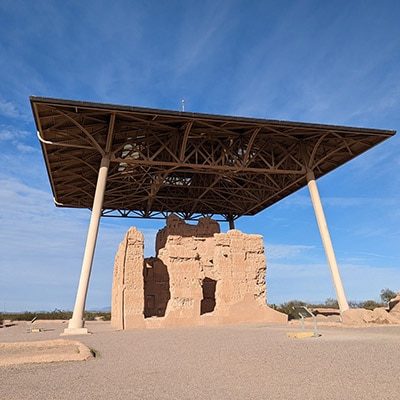 All images © Jennifer G. at Introverted Reader 2023
We visited Casa Grande Ruins National Monument in Arizona a month or so ago. It might not look like much until you realize that this structure is 700 years old and built with caliche, a muddy material essentially made from the desert sand and gravel. Four stories is a pretty impressive height then! The walls are perfectly aligned with the cardinal directions and one wall has openings that align with the sunset on the summer solstice; the rising sun on the spring and autumn equinoxes; and the lunar standstill, which only happens once every 18.6 years. There has been a modern shelter protecting the ruins since the early 1900s.
Posted: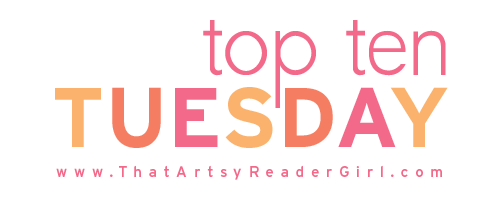 Read:
I have an affiliate relationship with Malaprop's Bookstore/Cafe in beautiful Asheville, NC. I will earn a small commission at no additional cost to you if you purchase merchandise through links on my site.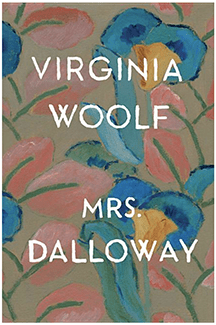 Mrs. Dalloway by Virginia Woolf 🌟🌟🌟
Currently Reading:
Thirteenth Child (Frontier Magic #1) by Patricia C. Wrede
Hidden Palace (The Golem and the Jinni #2) by Helene Wecker, read by George Guidall
Stamped from the Beginning: The Definitive History of Racist Ideas in America by Ibram X. Kendi
Up Next:
I'm not sure what I'll read next but I'm hoping to post about books on my spring TBR for Top Ten Tuesday so that will give me a better idea. I'm feeling like a big fantasy binge might be coming on. I tend to read heavier books in the winter and lighter books in the summer.
What did your week look like?
Hosts:
Deb Nance at Readerbuzz hosts The Sunday Salon and Kimberly at Caffeinated Book Reviewer hosts Sunday Post. Kathryn at Book Date hosts It's Monday! What Are You Reading?
---