---
I have an affiliate relationship with
Bookshop.org
and
Malaprop's Bookstore
in beautiful Asheville, NC. I will earn a small commission at no additional cost to you if you purchase merchandise through links on my site. Read more on my
affiliate page
.
---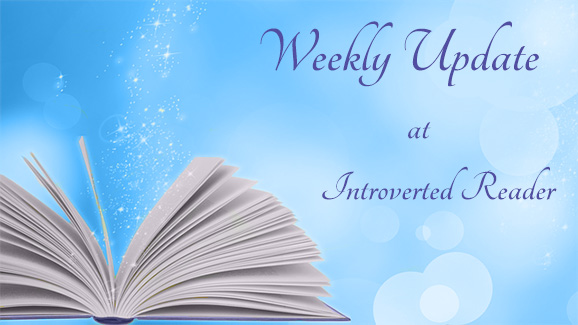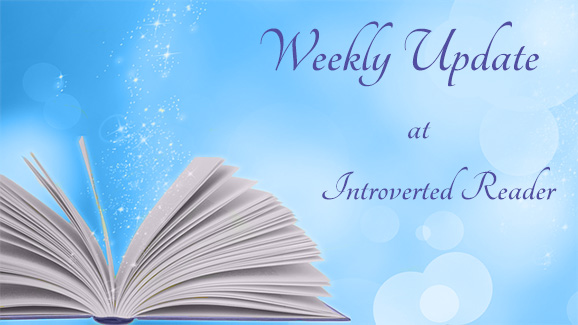 Welcome to my weekly update for August 13, 2023!
August is Women in Translation Month. If you signed up for my Books in Translation reading challenge, I hope you'll participate and read a translated book written by a woman!
I recently switched hosting providers. I've had to fix a few bugs here and there since the move. If you notice something that needs to be fixed, please contact me to let me know. Thank you!
My husband had a long weekend last weekend so we drove the scenic International Selkirk Loop. A lot of it was along Kootenay Lake in British Columbia. We've been lucky to avoid most of the wildfire smoke here in Coeur d'Alene, Idaho but we noticed it as soon as we crossed into Canada. It wasn't terrible but everything was hazy and seemed overcast. The lake was beautiful but we could tell that it would be even more so if the sun was shining and the air was clear. It was still a nice weekend out though.
We spent a couple of nights in Nelson, BC. It's a small lake town but the biggest one on the loop on the Canadian side. We realized after we arrived that the movie Roxanne was filmed there. I've never seen it so we rented it when we got back home. It was pretty good, but man, the objectification of women in '80s comedies is hard to watch nowadays! And this wasn't even a particularly bad example compared to a lot of others I've seen!
Along the way we stopped at The Glass House. David H. Brown retired from working in funeral homes and decided to recycle bottles of embalming fluid by building a house. He traveled all over BC to collect them and used something like 500,000 to build a house and several towers and gazebos. It was a whimsical place, much like Coral Castle in Miami if you've ever been there.
Slideshow:
All images © Jennifer G. at Introverted Reader 2023
The Glass House in Sanca, BC. The bottles the owner used to build it are square, which I didn't expect.
Pilot Bay Lighthouse in Kootenay Bay, BC
A small lake at Stagleap Provincial Park between Salmo and Creston, BC.
View from Metaline Falls Overlook in Washington
Posted:
My Family and Other Animals by Gerald Durrell: Book Review–2 Stars
Renegades by Marissa Meyer, read by Rebecca Soler and Dan Bitter: Series Review–4 Stars
Read:
Devolution by Max Brooks, read by a full cast (Link to my review)–This was a re-listen for me as my husband and I drove around.
The Dragon Book, edited by Jack Dann and Gardner Dozois
Currently Reading:
Delilah by India Edghill
The Ashford Affair by Lauren Willig, read by Nicola Barber
The Hour of Land: A Personal Topography of America's National Parks by Terry Tempest Williams
Up Next:
I haven't even cracked Delilah open yet as I write this post on Friday evening, so I'll be surprised if I start anything new this week.
What did your week look like?
Hosts:
Deb Nance at Readerbuzz hosts The Sunday Salon and Kimberly at Caffeinated Book Reviewer hosts Sunday Post. Kathryn at Book Date hosts It's Monday! What Are You Reading?
---