---
I have an affiliate relationship with
Bookshop.org
and
Malaprop's Bookstore
in beautiful Asheville, NC. I will earn a small commission at no additional cost to you if you purchase merchandise through links on my site. Read more on my
affiliate page
.
---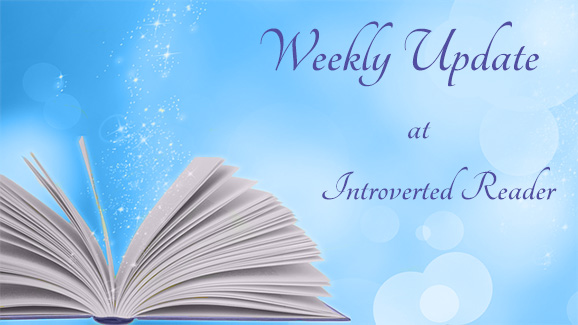 Welcome to my weekly update for September 27, 2020!
The rain has continued this week here in Portland, Oregon so that means the smoke has stayed away. Yay! According to the fire map I check, the Riverside fire, which is the one closest to where we are, is at 138,000 acres burned and 34% contained. Considering that it was 0% contained about 10 days ago, I think that's great progress. I'm so thankful to the firefighters and their families!
We haven't been hiking just because we aren't sure about closures and which areas might be smoky. We did venture out to the North American Bigfoot Center on Wednesday and that was fun. I wrote a bit about it at the end of a review I scheduled for next week.
Banned Books Week:
One part of my brain did know that this is Banned Books Week and I even read one banned book and scheduled a review for Wednesday. That part of my brain did not otherwise communicate well with the part of my brain that chooses my next books so that's as far as I got. In past years, I've scheduled banned book reviews for the entire week! Oh well. My mental state is not conducive to reading banned books and their often-difficult topics this year anyway. I'll try to do better next year.
Posted:
Beezus and Ramona by Beverly Cleary–5 Stars–I personally felt that this book has held up well over the years. The children's freedom to wander unattended felt unrealistic for these times, but otherwise Beezus's relationship with Ramona is one that will resonate with a lot of siblings. It was especially fun to re-read this after I went on my Beverly Cleary Walking Tour of Portland a month or so ago.
Fable by Adrienne Young–4 Stars–I ripped through this fast-paced fantasy about Fable, a teen whose father abandoned her on an island of thieves four years earlier. Her attempt to reconcile with him, rejoin the wider world, and claim what her father says is hers kept me turning the pages.
Top Ten Books I Read in Elementary School–I enjoyed compiling this post with some classics, some fantasy, and some '80s retro covers!
Read:
Ramona the Pest by Beverly Cleary
My Best Friend's Exorcism by Grady Hendrix
The Girl Who Saved the King of Sweden by Jonas Jonasson, translated by Rachel Willson-Broyles, read by Peter Kenny
Currently Reading:
The Unidentified: Mythical Monsters, Alien Encounters, and Our Obsession with the Unexplained by Colin Dickey
Hole in the Sky by William Kittredge
The Deep by Alma Katsu, read by Jane Collingwood
Watching: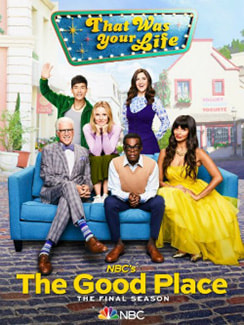 Holy forking shirtballs, man! Netflix just released The Good Place season 4! We're so excited. This quirky comedy about the afterlife cracks us up! The first season was our favorite but they've all been solid so far. I hope it wraps up strong!
Up Next:
Oh, I don't know. I might dig around and try to find something really short and not too depressing to read and review for Banned Books Week.
What did your week look like?
Kathryn at Book Date hosts It's Monday! What Are You Reading? Kimberly at Caffeinated Book Reviewer hosts Sunday Post, and Deb Nance at Readerbuzz hosts The Sunday Salon.
I have an affiliate relationship with Malaprop's Bookstore/Cafe in beautiful Asheville, NC. I will earn a small commission at no additional cost to you if you purchase merchandise through links on my site.