---
I have an affiliate relationship with
Bookshop.org
and
Malaprop's Bookstore
in beautiful Asheville, NC. I will earn a small commission at no additional cost to you if you purchase merchandise through links on my site. Read more on my
affiliate page
.
---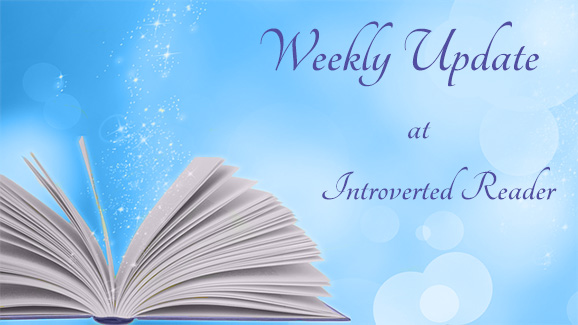 Welcome to my weekly update for August 8, 2011! It's Monday! What Are You Reading? is hosted by Sheila at Book Journey.
Posted:
Review of Fablehaven by Brandon Mull
My Library Loot (lots of graphic novels, most recommended by Aths at Reading on a Rainy Day)
Character Connection featuring Ed Kennedy from I Am the Messenger by Markus Zusak
Review of The Monsters of Templeton by Lauren Groff
Read:
Clara and Mr. Tiffany by Susan Vreeland
Rapunzel's Revenge by Shannon Hale, Dean Hale, and Nathan Hale
Major Pettigrew's Last Stand by Helen Simonson, read by Peter Altschuler
Currently Reading:
The Invisible Ring by Anne Bishop
The Sweetness at the Bottom of the Pie by Alan Bradley, read by Jayne Entwistle
The Innocents Abroad by Mark Twain (It is starting to feel like I'm never going to finish this one.)
Up Next:
Definitely some more of the books I got from the library. I got an awful lot of comments last week telling me that I should read Their Eyes Were Watching God by Zora Neale Hurston after I mentioned that I might read it. I'll try to get to it soon.
In Other News…
My 22-year-old cousin was diagnosed with cancer on Friday. Luckily (if that can be said when you're talking about cancer), it is apparently a kind that should be very treatable. He is having surgery today. He is in the Air Force and stationed in Germany. His parents are trying to get to him, and lots of good people have been helping them. Please keep them all in your thoughts.
In much less life-altering news, I applied for a librarian position last week. I don't have any idea what my chances of even getting an interview are, since I've worked in healthcare since I graduated from college. If I can just get that interview, I can make a case for myself. Wish me luck, please! I know I would love it!
What are you reading this week?
---