---
I have an affiliate relationship with
Bookshop.org
and
Malaprop's Bookstore
in beautiful Asheville, NC. I will earn a small commission at no additional cost to you if you purchase merchandise through links on my site. Read more on my
affiliate page
.
---
First let me clarify that these are books I read in 2011; I don't believe any of them were actually published this year.
I noticed that I have gotten ridiculously stingy with my 5-star ratings. Four! That's all I gave out! And two of those were re-reads! I'll be changing one or two ratings because some books that really stand out as I think back over the year only got 4.5 stars.
Anyway, on to the list! They're in a fairly random order.  Some blurbs are from my reviews and some are new.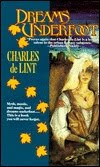 Dreams Underfoot by Charles de Lint–I love Charles de Lint's Newford books and this is where it started. I can't remember how many times I've read this one. It stood up just as well this time around.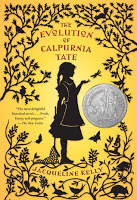 The Evolution of Calpurnia Tate by Jacqueline Kelly–I love Calpurnia Tate. She is a childhood heroine for the ages, joining the likes of Anne Shirley in my heart. I do not say that lightly. I have loved Anne for about 20 years, but now she has good company with Callie.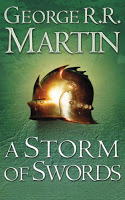 A Storm of Swords by George R. R. Martin–This series is amazing. I've given each of the first three books 5 stars. The way Martin twists and turns this story around is unbelievable. It's nerve-wracking that he doesn't hesitate to kill anyone who needs killing–whether you love them or not. My perceptions of some characters have turned completely upside down and I don't have a clue how that happened.
Neil Gaiman and Charles Vess' Stardust–I have loved this book for years, but I read the illustrated version for the first time this summer. I loved it even more. I love Neil Gaiman's fairy tale and Vess' artwork is the perfect accompaniment.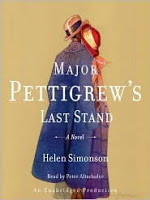 Major Pettigrew's Last Stand by Helen Simonson, read by Peter Altschuler–I only gave this 4.5 stars at the time of my review, but when I think back on my best books of the year, this is the first one I think of. I absolutely adored this book!  I can't say if it was Peter Altschuler's fabulous narration, the Major's dry wit, or the unexpected relationships that made this book a gem, so it must be the whole package.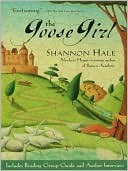 The Goose Girl by Shannon Hale–Another fairy tale! I loved this. I finished it with a huge smile on my face and that contentment that comes from a story well told. It's like enjoying a feast for the reader's soul.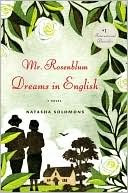 Mr. Rosenblum Dreams in English by Natasha Solomons–I read the last several chapters with a huge smile on my face. This was just a feel-good book about community, remembrance, and accepting yourself.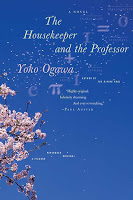 The Housekeeper and the Professor by Yoko Ogawa, translated by Stephen Snyder–This is an elegantly-written novel. There aren't any wasted words, but it is still beautifully written….These are characters that I learned to care about….They are both lonely and they find each other and they form their own unique kind of family. It's a beautiful story and I loved it.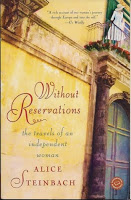 Without Reservations: The Travels of an Independent Woman by Alice Steinbach–I genuinely liked the Alice Steinbach I found in these pages. She is intelligent, educated, and interested. My copy is littered with post-it flags marking books she mentions that I have to read or artists whose work I want to look up. She is curious and she is friendly and she is a traveler, not a tourist.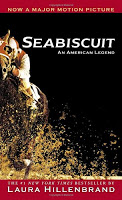 Seabiscuit: An American Legend by Laura Hillenbrand–I was amazed at what a page-turner this was for me….I was doing the "one more chapter" thing quite a bit….It was just a perfect mix of an underdog story and excellent writing. Hillenbrand has a gift for putting you right into the action.
So, that's my top ten! The Sweetness at the Bottom of the Pie by Alan Bradley, read by Jayne Entwistle, gets an honorable mention. There were five books to choose from for my last four spots, so I took the easy way out and chose the four that I have already reviewed.
Have you read any of these? What did you think?
---