---
I have an affiliate relationship with
Bookshop.org
and
Malaprop's Bookstore
in beautiful Asheville, NC. I will earn a small commission at no additional cost to you if you purchase merchandise through links on my site. Read more on my
affiliate page
.
---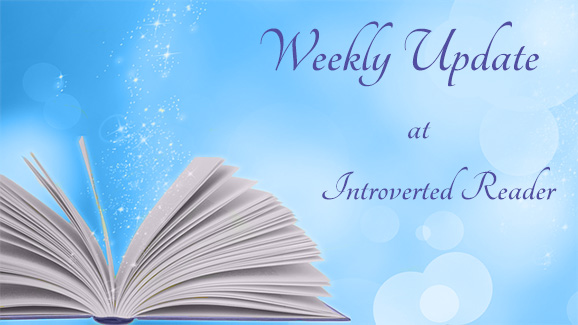 Welcome to my weekly update for January 30, 2022!
My mom loves reading all of your comments on my blog and she thanks you for the birthday wishes last week. She asked me to post this picture that summarizes how we deal with snow/ice in the south. Pay attention to the headline on the bottom. Bless our hearts!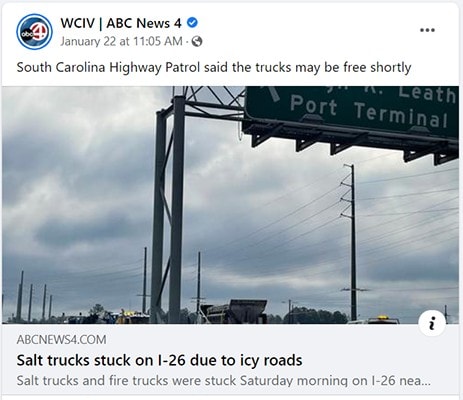 Posted:
They Better Call Me Sugar: My Journey from the Hood to the Hardwood by Sugar Rodgers: Book Review
Ten New-to-Me Authors I Read in 2021
Everything You Wanted to Know About Indians But Were Afraid to Ask: Young Readers Edition by Anton Treuer: Book Review
Read:
I'd like to report something here but I didn't finish any books this week. I'm going to link to some poems I enjoyed from The Best-Loved Poems of Jacqueline Kennedy Onassis, edited by Caroline Kennedy
"Sea-Fever" by John Masefield–Can't you picture the ocean on a wild, blustery day as you read this?
"Portrait by a Neighbor" by Edna St. Vincent Millay–I think I would be friends with this free spirit.
"Stopping by Woods on a Snowy Evening" by Robert Frost–Most of you are probably familiar with this one but it seems appropriate for a re-read at the end of January.
Currently Reading:
Hollow City (Miss Peregrine's Peculiar Children #2) by Ransom Riggs
The Feast of Roses by Indu Sundaresan, read by Sneha Mathan
The Invention of Nature: Alexander von Humboldt's New World by Andrea Wulf
Up Next:
I checked out Women in Science: Fearless Pioneers Who Changed the World by Rachel Ignotofsky on my last trip to the library so I'll start it next.
I have one cabinet in our RV where I tuck away all my projects, stationery, etc. Digging through it today, I realized that I have about ten books stashed away that I need to read! I knew they were there but out of sight, out of mind, at least for me. I dragged them out into the daylight so I can start making my way through them. Longer books sometimes call to me in the winter months so Fire & Blood (A Targaryen History #1) by George R. R. Martin is appealing to me right now. I may change my mind by the time I finish my library books though.
What did your week look like?
Deb Nance at Readerbuzz hosts The Sunday Salon and Kimberly at Caffeinated Book Reviewer hosts Sunday Post. Kathryn at Book Date hosts It's Monday! What Are You Reading?
---