---
I have an affiliate relationship with
Bookshop.org
and
Malaprop's Bookstore
in beautiful Asheville, NC. I will earn a small commission at no additional cost to you if you purchase merchandise through links on my site. Read more on my
affiliate page
.
---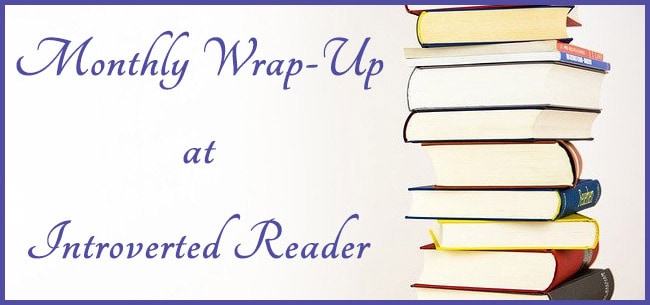 Welcome to my monthly wrap-up for January 2022!
This is the first monthly wrap-up post I've written. I'm a little worried that it will overlap too much with my weekly update posts but there are some things I include there that would work better here. We shall see. I like the idea of the monthly wrap-up because I think it will be easier to write my year in review if I have these to look back on. And what better month to start than January, right?
Reviews Posted:

The Rebellious Life of Mrs. Rosa Parks (Young Readers Edition) by Jeanne Theoharis, adapted by Brandy Colbert
The Annotated Classic Fairy Tales, edited by Maria Tatar
They Better Call Me Sugar: My Journey from the Hood to the Hardwood by Sugar Rodgers
Everything You Wanted to Know About Indians But Were Afraid to Ask (Young Readers Edition) by Anton Treuer
Bookish Posts:
2022 Reading Challenge Sign-Up
Ten Recent Additions to My TBR
Ten Anticipated Book Releases in Early 2022
Ten New-to-Me Authors I Read in 2021
Favorite Books of the Month
I finished 13 books in January and my ratings were all over the place. These were my favorites.
I have an affiliate relationship with Malaprop's Bookstore/Cafe in beautiful Asheville, NC. I will earn a small commission at no additional cost to you if you purchase merchandise through links on my site.

Hello, Star by Stephanie V. W. Lucianovic, illustrated by Vashti Harrison

Navigate Your Stars by Jesmyn Ward, illustrated by Gina Triplett
The Preservationist by David Maine
A Cuban Girl's Guide to Tea and Tomorrow by Laura Taylor Namey, read by Frankie Corzo
Other Books Read:

Wake: The Hidden History of Women-Led Slave Revolts by Rebecca Hall, illustrated by Hugo Martínez
Ganymede (The Clockwork Century #3) by Cherie Priest, read by Edoardo Ballerini
The Annotated Classic Fairy Tales, edited by Maria Tatar
Kim Reaper Volume 2: Vampire Island by Sarah Graley
The Wind in the Willows by Kenneth Grahame, illustrated by David Roberts

The Light of the Midnight Stars by Rena Rossner, read by Ana Clements
At the Crossing Places (Arthur Trilogy #2) by Kevin Crossley-Holland, read by Michael Maloney

My Family and Other Animals (The Corfu Trilogy #1) by Gerald Durrell
Are You There, Vodka? It's Me, Chelsea, written and read by Chelsea Handler
Reading Challenge Update:
Challenge title links go to my personal progress page and host links go to the relevant sign-up page.
Watched:

Miss Fisher's Murder Mysteries Season 1–This is the one show that I watch on my own when my husband has to stay late at work. I mostly love the gorgeous costumes but the stories are good too. Miss Fisher's forward-thinking ways are scandalous in 1920s Melbourne but I have so much fun watching her shatter perceptions of what respectable women should do. There's a slow-burning romance that I hope develops further as the series continues. Oh, and before you ask, I haven't read the books. I didn't even know the show was based on a book series when I started it. I stream the show through my library Hoopla account.
Jim Gaffigan: Comedy Monster–My husband is more likely to watch comedy specials than I am but I do like Jim Gaffigan. HIs newest special was hilarious and all-too-relatable when he talks about the chaos of the pandemic. We streamed this on Netflix.
Star Trek: Discovery Season 1–I really liked Sonequa Martin-Green back when I still watched The Walking Dead so I was interested to see her take the lead in a Star Trek series. Martin-Green leads a fabulous cast but there were a few issues. The first few episodes feature a lot of discussions among Klingons, in Klingon. It's cool that Klingon is an actual language, but it is miserably slow to listen to someone chew up all those consonant sounds! Those scenes totally killed the pacing. The story eventually moves past that, thank goodness. There are some plot holes and logic gaps that we had to overlook. And if I never hear the word mycelial again, it will be too soon. Still, the cast, including Michelle Yeoh and Jason Isaacs, were amazing and we'll continue on to the next season. I checked this out on Blu-Ray from my local library.

Wonder Woman 1984–We have gotten really behind on movies during the pandemic. We haven't been to a theater since before it began and we got used to ignoring Redbox in the early days when no one was sure how the virus spread. My subconscious finally registered that there's a perfectly safe Redbox in my grocery store and I decided to go for it. We liked the first Wonder Woman a lot so I decided to rent this one even though we'd heard it wasn't great. It wasn't. It was a bit of a hot mess. Too many bad guys, too many explosions, events I didn't understand…. You get the idea. I did enjoy Gal Gadot's performance and was surprised by the role Kristen Wiig played. I like Pedro Pascal a lot and he did what he could with his role but his entire character was part of my problem.
The Monthly Wrap-Up is hosted by Nicole at Feed Your Fiction Addiction and Shannon at It Starts at Midnight. Link your post each month and enter their monthly giveaway!
---