---
I have an affiliate relationship with
Bookshop.org
and
Malaprop's Bookstore
in beautiful Asheville, NC. I will earn a small commission at no additional cost to you if you purchase merchandise through links on my site. Read more on my
affiliate page
.
---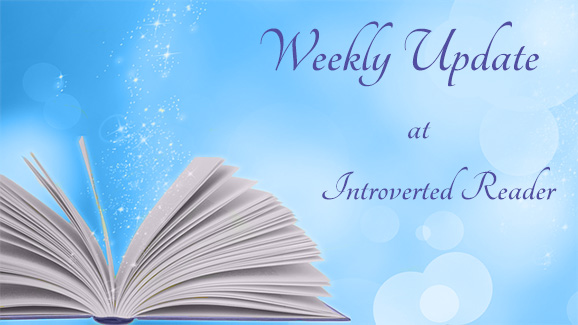 Welcome to my weekly update for July 17, 2022!
We took a break last weekend and just relaxed in Billings so I don't have any new pictures to share. My birthday is tomorrow (July 18) so we have plans for that and I should have pictures next week. I won't be around the blogosphere much this week though.
In the interest of sharing, I'll tell you about a new-to-me Chrome extension I installed a few months ago. I read about it when Book Riot reposted some old content. I sign up for a library card from every city my husband works in so I have access to a lot of libraries at this point. The Library Extension lets me check availability at all of my libraries (digital or physical) at one time directly from GoodReads, Amazon, and many other bookish sites. It made my life so much easier! I still only have access to libraries I have a card for but it's nice to check the card catalog and/or Overdrive directly from GoodReads instead of opening a new browser window or something.
Posted:
Drawdown: The Most Comprehensive Plan Ever Proposed to Reverse Global Warming, edited by Paul Hawken 🌟🌟🌟
Salt to the Sea by Ruta Sepety, read by a cast 🌟🌟🌟🌟
Read:
My posts and reviews may contain affiliate links. If you purchase merchandise through these links, I will earn a small commission at no additional cost to you. You can read details on my affiliate page.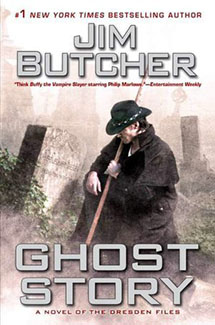 Links go to my reviews on GoodReads
Ghost Story (Dresden Files #13) by Jim Butcher 🌟🌟🌟🌟
Even As We Breathe by Annette Saunooke Clapsaddle, read by Kaipo Schwab 🌟🌟🌟½
Currently Reading:
The Ramayana: A Shortened Modern Prose Version of the Indian Epic by R. K. Narayan
Dark Waters (Small Spaces #3) by Katherine Arden, read by Renee Dorian
The End of Everything (Astrophysically Speaking) by Katie Mack
Up Next:
I don't see myself finishing any of these soon so I won't even speculate.
What did your week look like?
Hosts:
Deb Nance at Readerbuzz hosts The Sunday Salon and Kimberly at Caffeinated Book Reviewer hosts Sunday Post. Kathryn at Book Date hosts It's Monday! What Are You Reading?
---